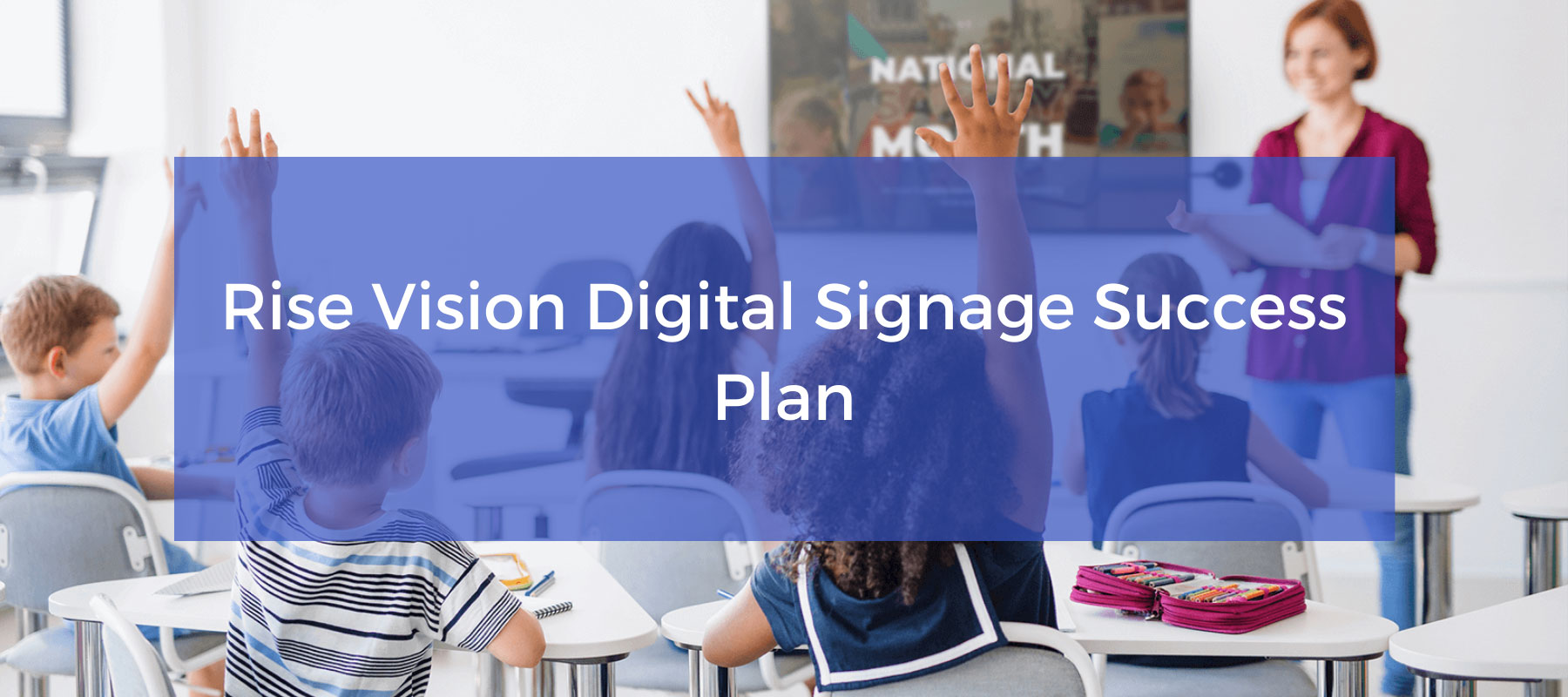 Most schools struggle to communicate with students, staff, parents, and administrators. We have helped thousands of schools like yours solve this problem. We'll step you through how to communicate better and get the maximum return on your digital signage.
Communicating with students, staff, parents, and administrators is hard. Everything competes for their attention and cutting through that noise is difficult. To get their attention you need amazing eye-catching content on your displays.
We've found that most schools don't have the resources they need to create content that "wows". And understandably so, schools are not in the business of digital design - but we are! We have an entire team of designers who focus on creating amazing content for schools.
Our library has hundreds of templates that you can pick from. The templates can easily be branded with your logo and colors to make them your own. And the best part, we add more every week!
You also need a canvas for these amazing designs and that's where your displays come in... Displays are like real estate, it's all about location, location, location! Deciding where to put your displays to best get your messages in front of everyone is critical. We've found the following locations present some of the best viewing opportunities.
We understand that school staff have many responsibilities and digital signage is typically just one of them. We've created the checklist below to help you quickly be successful with Rise Vision. By following this checklist you'll have amazing templates showing in the best locations in your school, and you'll be well equipped to keep your displays interesting for years to come!
Rise Vision Success Plan Checklist
Account Setup
Display Setup
Ongoing Success
Keep content fresh every week!

Regularly collect feedback from staff, parents, and students and use it to improve your digital signage

Meet with your Rise Vision Customer Success Rep to share feedback and learn about new improvements, you can reach our customer success team at help@risevision.com

And if you ever have a technical support question you can reach our team at support@risevision.com and we'll get back to you within 1 business hour
Tip #5: you can use a template to encourage feedback on your digital signage and encourage content submissions!