How are you feeling about our Templates? Click on a snowman to let us know:
If you have any ideas for new Templates that would help you, please tell us all about them here!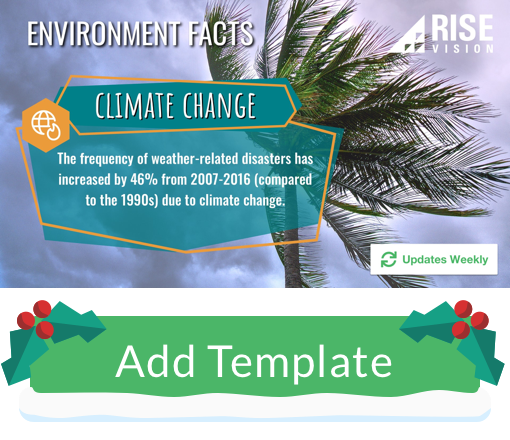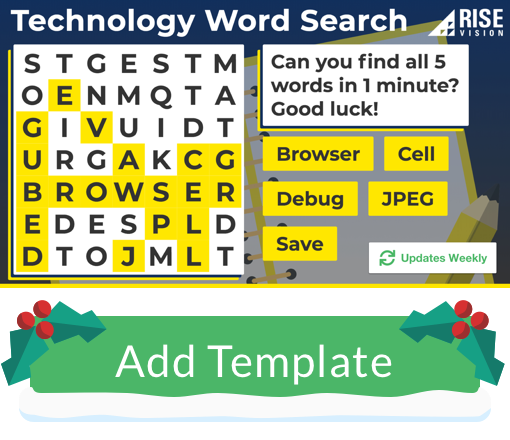 Hi there,
Keep your displays fresh over the holidays! 🎄🎁
With only a few days to go we are definitely into the holiday crunch time ⏳😱. We know that you are very busy trying to get everything ready before the break begins, so we will keep this short: why not set our most popular auto updating Templates to run while you enjoy a well earned rest? This way your displays stay fresh and you can keep these same Templates running all year long! 📅
This week we have included some of our newest and most popular auto updating Templates from the last year, which a lot of schools are already enjoying. Engage your students with environmental facts, challenge them with a weekly word search and get them thinking about historical events with our On This Day Template.
All of these Templates are designed to keep your displays attractive, interesting and fresh, and please don't forget to check out the Template Library for even more holiday fun! ☃️🎁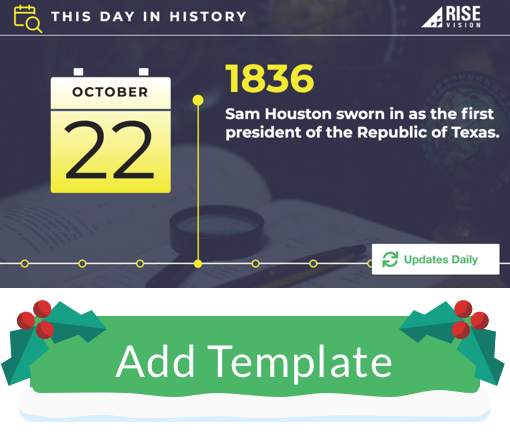 All these Templates also include branded elements to help you get set up even faster - you can read more about branding here.
📢

Free Training!
Learn how our weekly template recommendations are used to keep content fresh and engaging. Learn how to use them to save up to 16 hours a week in content creation time and delegate the task to a colleague.
Thanks!
Shea
---