How are you feeling about our new Templates? Click on a snowman to let us know:
If you have any ideas for new Templates that would help you, please tell us all about them here!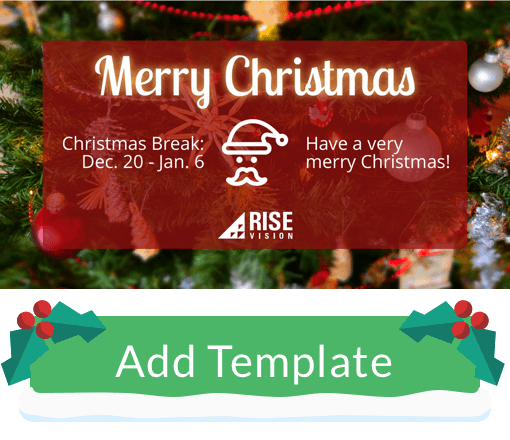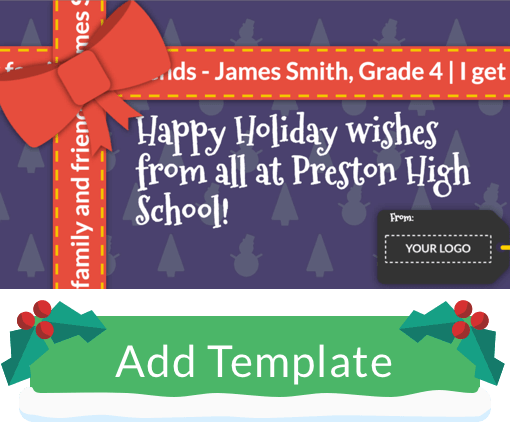 Hi there,
Decorate your displays the easy way! 🎄👍
One of the great things about holiday Templates is that you can decorate your school in a matter of minutes without ever having to untangle lights, sweep up pine needles, or try to remember where you put the stockings 😄. A lot of schools have already added our holiday countdown Templates from last week so why not join them by adding some of our newest holiday themed Templates to your displays?
This week we have an animated traditional-style Template with editable text that lets your audience know when you will be closed for the holidays. We also have a holiday wishes Template that scrolls text along the ribbons where you can add festive messages from your students.
Finally, we have a Template that counts down to 2020 so you know exactly when to start celebrating 🎉🥂( and when to get started on those New Year's resolutions 🤔).
All of these Templates are designed to keep your displays attractive, interesting and festive, and please don't forget to check out the Template Library for even more holiday fun! ☃️🎁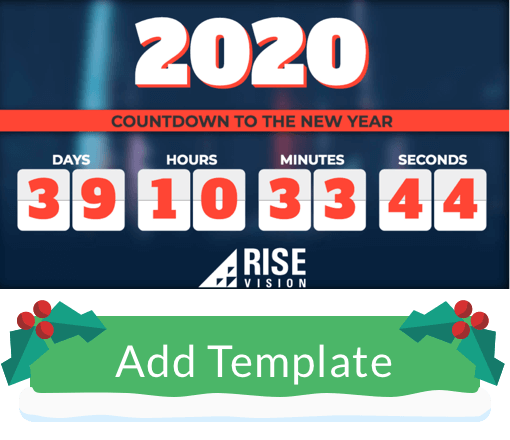 All these Templates also include branded elements to help you get set up even faster - you can read more about branding here.
📢

Free Training!
Learn how our weekly template recommendations are used to keep content fresh and engaging. Learn how to use them to save up to 16 hours a week in content creation time and delegate the task to a colleague.
Thanks!
Shea
---