How are you feeling about our new Templates? Take our quick survey by clicking below:
If you have any ideas for new Templates that would help you, please tell us all about them here!
Keep your students active with this week's Template recommendations!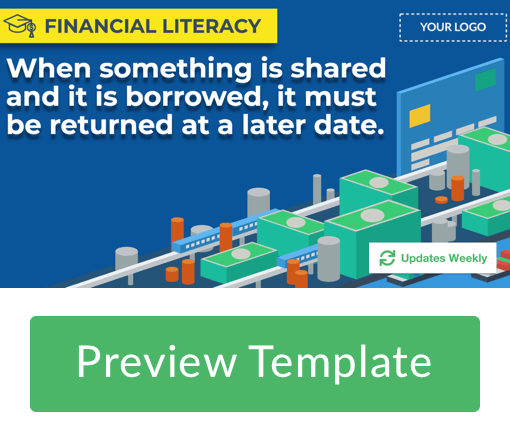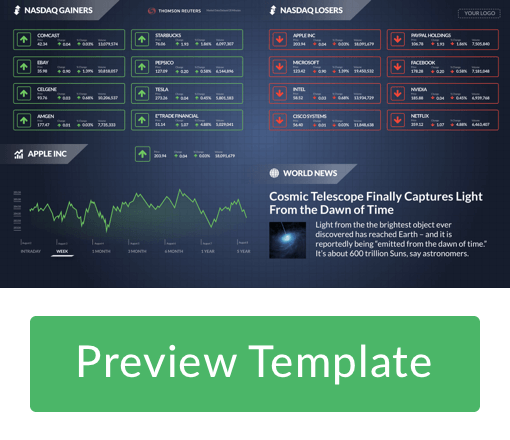 Hi there,
Invest in your students financial futures! 💰
We all know financial literacy is becoming increasingly important for schools and students, so to help prepare your students for a solid financial future we have created a range of Templates focusing on financial literacy.
Our first Template shows 3 new pieces of financial information each week, covering common terms and vocabulary. This Template will automatically update, so all you need to do is add it to a schedule.
Our second Template is driven by real market data and can be customized to show the financial data that you need. Schools have found these financial data Templates to be great teaching tools.
This Template requires a Financial Data License to use on your Display; if you'd like a free trial of a Financial Data License please contact our sales team.

🎵Deck your screens with a Christmas countdown! ⏰🎅
I know it seems like just yesterday you were enjoying the summer but unbelievable as it may be there are only 28 days left until Santa shows Amazon how speedy delivery is really done! 🛷⚡️. To get ready for the holiday season we are releasing a series of Templates to count down to December 25th, starting with this animated Template below that will update each day and has an editable banner message.
We will also be releasing Templates where you can adjust the target date so you can count down to the start of the school vacation, the new school year, or a holiday party! Check out next week's playbook for more info on these.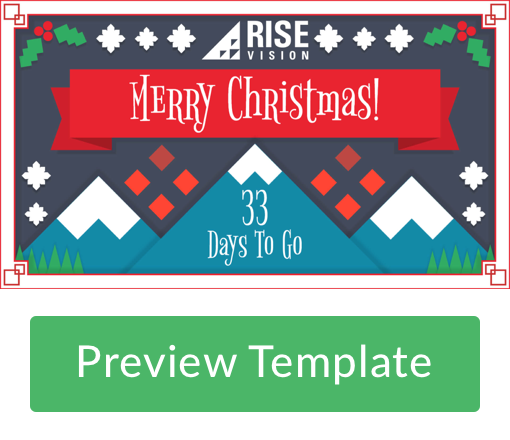 All these Templates also include branded elements to help you get set up even faster - you can read more about branding here.
📢

Free Training!
Learn how our weekly template recommendations are used to keep content fresh and engaging. Learn how to use them to save up to 16 hours a week in content creation time and delegate the task to a colleague.
Thanks!
Shea
---