Hi there,
Deck your halls and bring the holiday spirit to your students with this festive template. Kids enjoy counting down the days to Christmas so add your logo and cue this presentation to spread some holiday cheer.
Try this fun holiday tradition on your digital screens! This template lets you countdown to Christmas with a fun surprise! A snowy winter scene is unveiled as each day goes by. Students will be glued to the screen trying to guess what it is.
Happiest Holidays Countdown ❄️
Who's ready for a holiday break? 🙌 Look forward to the festive season and share these warm holiday wishes. Make your list, check it twice and keep track of the days with this template!
📣 NEXT UP
Be sure to open next week's playbook for a fresh new slate of templates with Inclusive Holiday themes!
RECOMMENDED READING

📚
Here are a few handpicked articles & resources to help keep you up to date and in the know!
JOIN OUR FREE TRAINING
New to Rise Vision? Sign up here to join our free training sessions. They happen every Thursday and last for about 30 minutes (or, watch the replay).
Template Recommendations


Christmas Countdown Template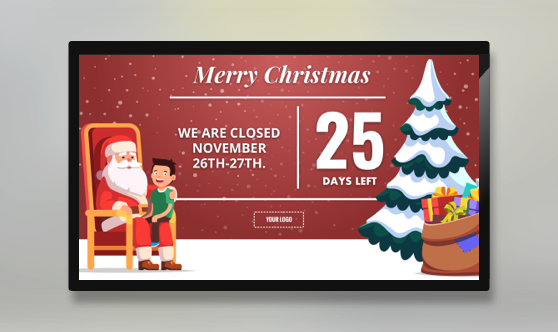 Advent Calendar Template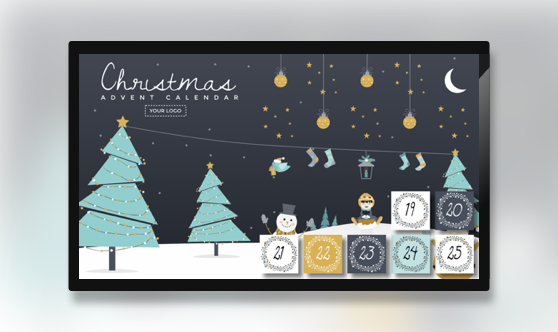 Happiest Holidays Countdown Template
Thanks,
Joy