How are you feeling about our feast of new Templates?
If you have any ideas for new Templates that would help you, please tell us all about them here!
Keep it interesting with this week's Template recommendations!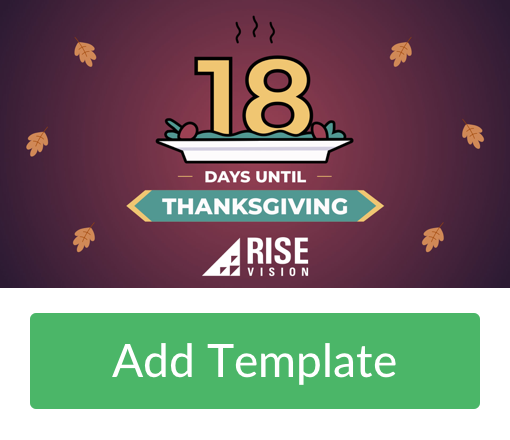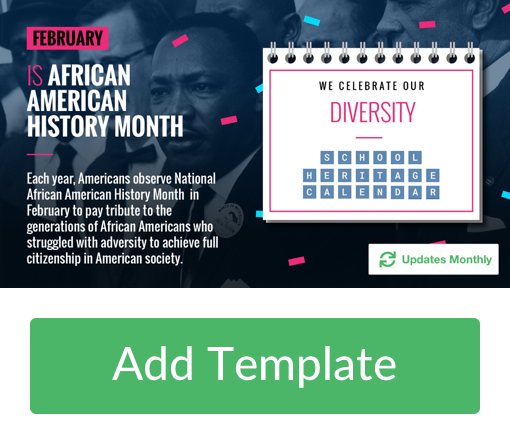 Hi there,
Global events and

a turkey countdown! ⏰ 🦃
The last of the Halloween decorations are down (save for the odd random pumpkin at the end of the street 🎃🤔) and if your thoughts have turned to turkey, we have a new countdown Template just for you! ⏳
We also know it is important for students to think beyond the Thanksgiving table, and with the new diversity calendar Template you can educate and inspire your students to find out more about other celebrations in their community and around the world. And talking of the world, we have an environmental facts Template to provide more information on this topical subject. 🌎
To keep it simple, these Templates will automatically update with new facts and events! Make sure your students don't miss out on this great opportunity to learn more about events in their community and beyond - just schedule the Templates and enjoy!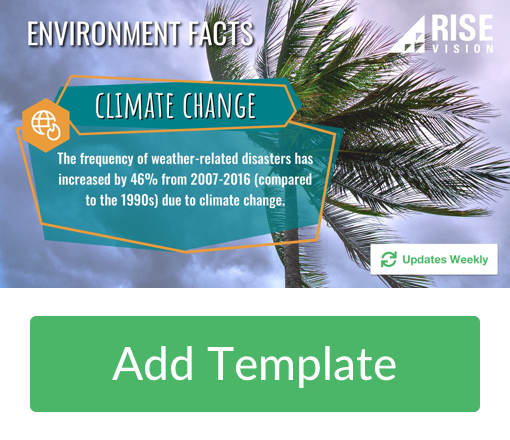 These new Templates also include branded elements to help you get set up even faster - you can read more about branding here.
📢

Free Training!
Learn how our weekly template recommendations are used to keep content fresh and engaging. Learn how to use them to save up to 16 hours a week in content creation time and delegate the task to a colleague.
Thanks!
Shea
---