Hi there,
Share lunch pickup information, your weekly menu, and COVID safety messages with your audience using these new templates.
Also, if you're new to Rise Vision or haven't used the software in a while checkout our training sessions. They are a great way to learn how to make the most out of your digital signage.
Best,
Shea
Template Recommendations


Weekly Menu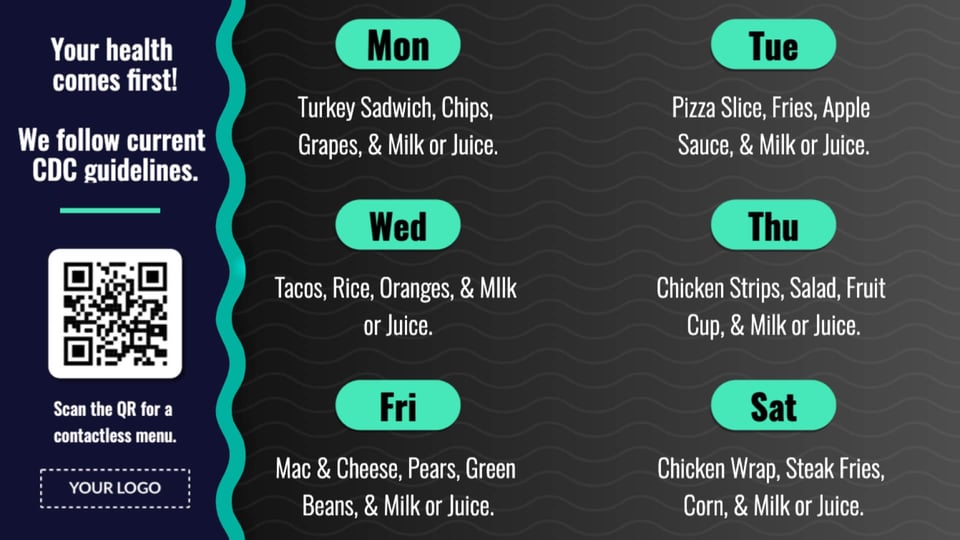 📝Rise Vision Blog
Check out some of our latest blog posts for resources, tools, and tips
If you have any ideas for new Templates that would help you, please tell us all about them here!
Thanks,
Shea