Hi there,
Hope you're doing well!
May is Mental Health Awareness Month and so we've created a Template to help you raise awareness about it. You can also use the Template to point your audience at resources such as guidance counselors, HR, or an employee assistance program.
Monday is Memorial Day and so we've created a Template for you to let your audience know that you're closed and to celebrate Memorial Day.
Lastly this week we have a more general Template that can be used for any kind of announcements or events.
This week we also released a major improvement to speed up the load time of Rise Vision Anywhere. Now when someone comes to your website or you open the URL it will load much faster.
I'd love to see photos of these on your Displays or if you're using Rise Vision Anywhere send me a link to where it's being used!
Best,
Shea
Template Recommendations


Mental Awareness Month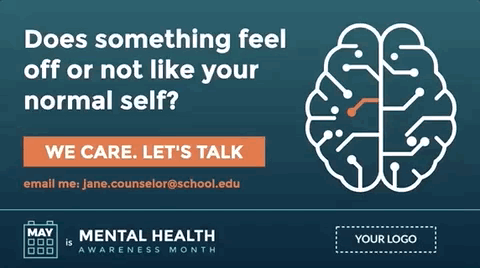 📝Rise Vision Blog
Check out some of our latest blog posts for resources, tools, and tips
If you have any ideas for new Templates that would help you, please tell us all about them here!
Thanks,
Shea