Hi there,
Today's Playbook is brought to you by our guest: Mat Meiers, Creative Team Lead at Rise Vision.
This week, the Rise Vision Creative Team is sharing an exciting new interactive page on the Rise Vision website to give you even more input on future Template designs, and more insight into the process. Read on for more info!


🔨 Creative Workshop
Do you want to request a Template? Vote on the one we build next or see what's popular at other schools? Come visit our Creative Workshop and become a part of the entire process. Just like the Playbook, we'll also show you weekly Template recommendations built by our innovative designers to keep your Displays interesting and fresh.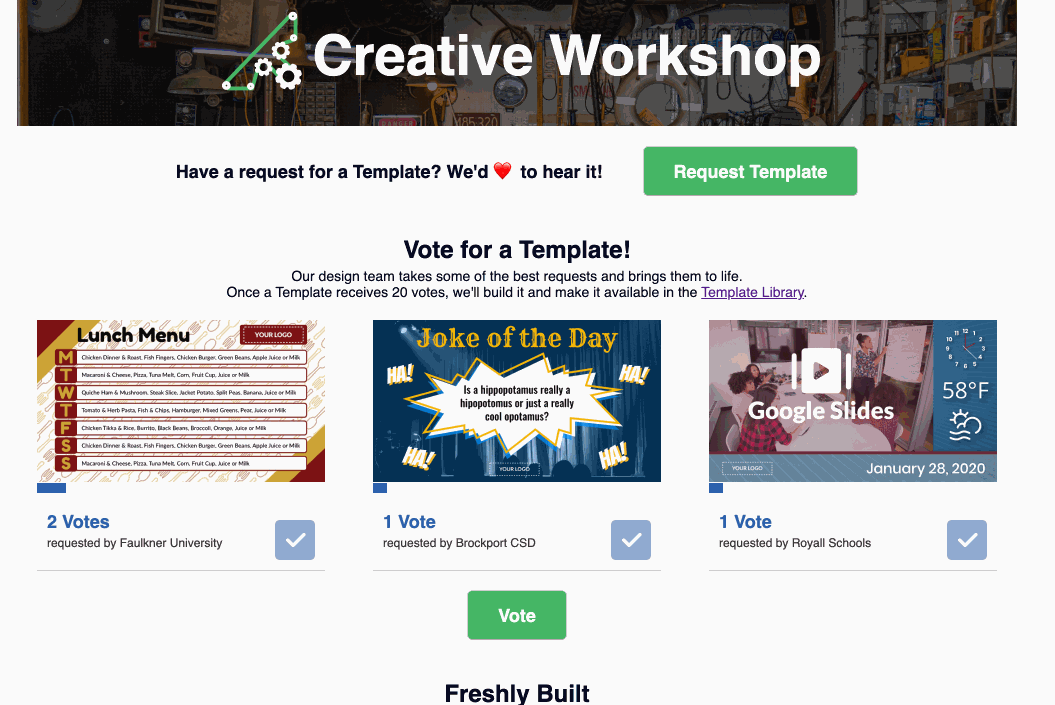 ---
👍 Template
Recommendations
We also have a new Weather Template for you this week: Full Screen Weather Extended, as requested by Bennington Schools (thanks for the suggestion!).
This full screen weather Template will catch the eye of any passers by with its beautiful design. The Template will show the weather icon and conditions for your location as well as a video background that changes based on current conditions. You can change between Celsius and Fahrenheit, and add your own logo to personalize!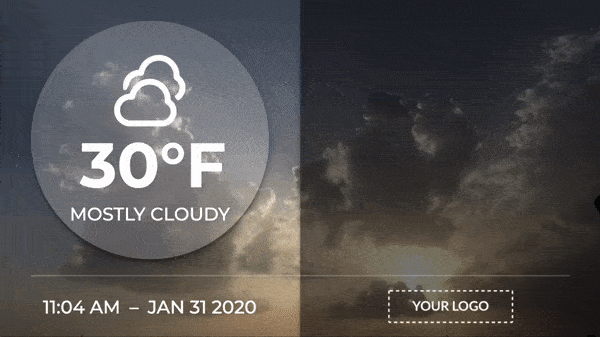 📢

Free Training!
Learn how our weekly template recommendations are used to keep content fresh and engaging. Learn how to use them to save up to 16 hours a week in content creation time and delegate the task to a colleague.
📝Rise Vision Blog
Check out some of our latest blog posts for resources, tools, and tips:
---
How are you feeling about our Templates? Click on a face to let us know:
Thanks,
Mat
---