Select your favorite Media Player running Windows, Linux, or Raspberry Pi then install Rise Player to connect your Displays to Rise Vision.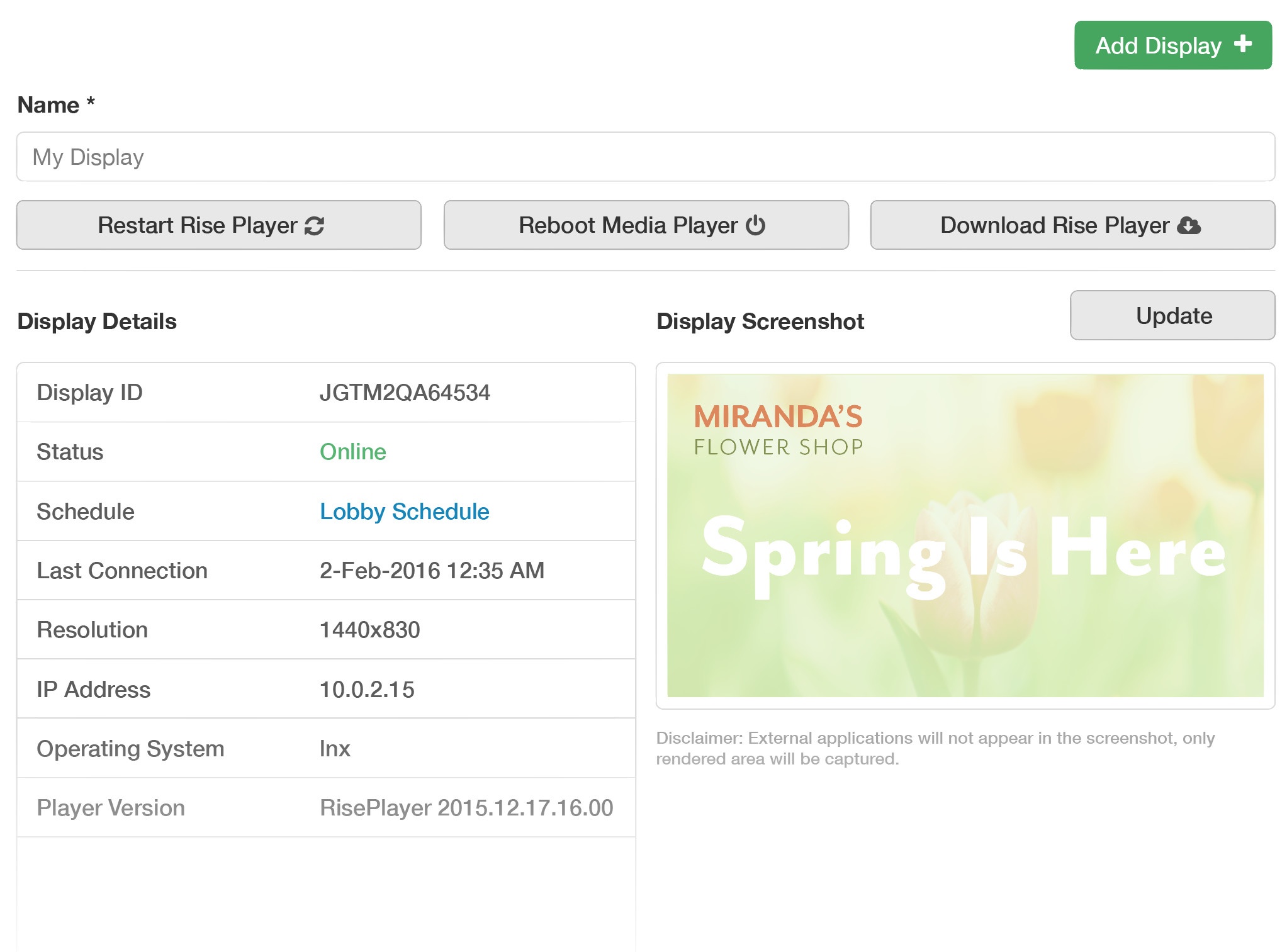 1
2
3
Remote Management
Restart your Media Player and get vital diagnostics.
Device Monitoring
See what devices are online/offline and get a real-time screenshot from each Media Player.
Scalable
There are no limits to how many Displays you can add.