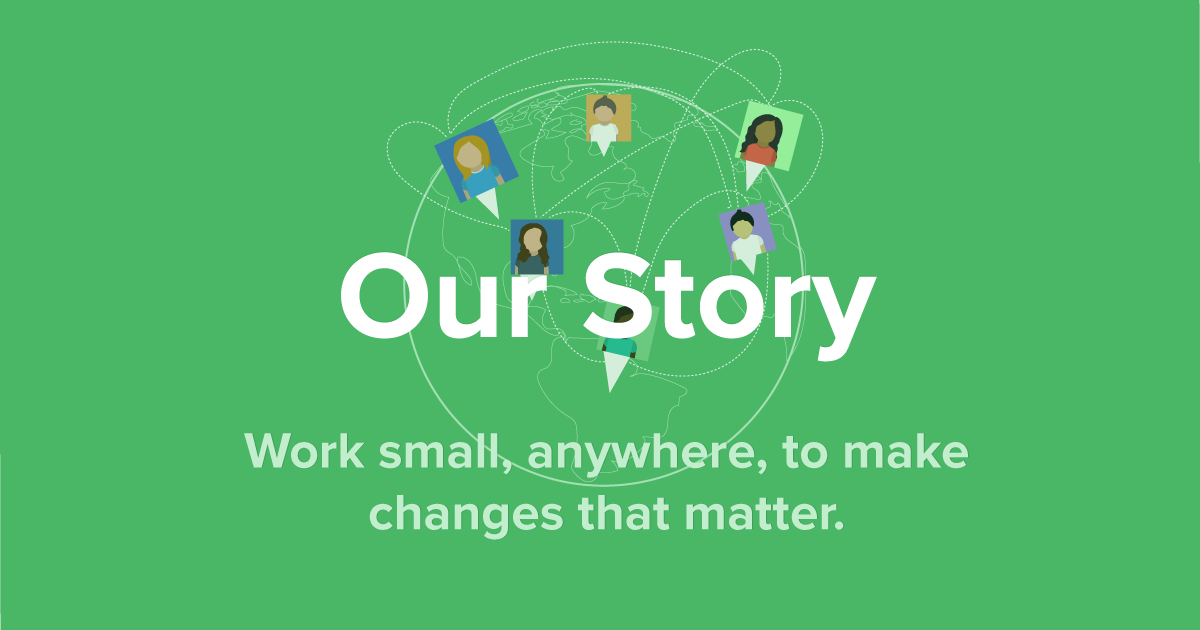 We have been asked on a couple of occasions as to who we are, how do we work, how many people do we have, where are we... so we thought it best to share the answer with all.
We have 9 full time people; Robb and Neal support our resellers, test new products and manage the forum, Oleg, Alex and Alexey are the software gurus that make our service run, Sandra manages administration to keep us organized and the bills paid, Daina creates our documentation and training, Todd is the sales and marketing evangelist and Byron looks after product development. We rely on a pool of freelancers for overflow development and creative, we outsource all of our IT and all of our accounting/finance functions are managed by our parent company - Rise Holdings.
The Rise Display Network uses managed hosting at Rackspace and our next version resides on Google Apps to give us global reach and scalability, We operate virtually and keep a physical office for weekly gatherings, both video and in person, corporate meetings and for housing our large screen displays, and yes, I have to confess, we still have a few servers there as well - but we're moving them to the cloud as fast as we can.
We don't want to get any bigger in terms of people to support our network growth (5% per month more or less), instead, we want to leverage and integrate web resources, use Google infrastructure and open our application to make it a platform (mashup!) so that anyone can extend it to target all digital signage technologies, in all markets. By doing this we meet our goal of providing our resellers with the best digital signage service for the lowest cost possible.
Hope that helps, any questions please feel free to add them as comments.

Who Is Rise Vision 2015
The above was written in 2009 about who Rise Vision is how we operate, and what we do. We thought that we should do an update on this 6 years later to see how we have grown and changed. So Who is Rise Vision.
We now have around 32 full-time people, roughly 10 developers as well as some on contract, we have become completely open source with our development and all of our code is available here (github.com/risevision). Our support team has grown to around 8 people to manage our growing community (community.risevision.com) and to run our newly released support app which you can read about here (risevision.com/blog/support-app). We operate completely virtually and have gotten rid of our office all of our meetings are now done over Google Hangouts. Because of we now operate completely virtually we now have people working from just about every corner of the world, this means our hiring isn't limited to local and has allowed us to hire the best and not have to worry about where they are located.

We no longer use Rackspace, (and no longer have any servers) everything is now on Google Apps which allows us global reach and scalability. Our user accounts continue to grow, we recently surpassed 50,000 accounts and because of our global reach we are now installed in 118 countries. We give our platform away for free, (there's no catch) and you can run 1 display to as many as you want. The largest display network currently using our platform is 1,500 displays.
We also recently introduced our online store (store.risevision.com) which provides our users completely optional premium content such as specialized widgets and services to enhance the platform as well as design services, and hardware such as media players.
Managing and editing your presentations is all done online, and you can use your editor or ours to create amazing HTML content. If you aren't comfortable using HTML then you can use our templates and design tool to build your presentations.
Where are we going? We plan on continuing to create the best possible digital signage experience!