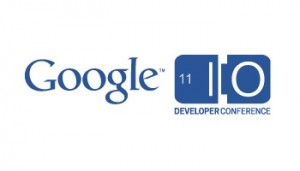 A couple of our intrepid developers, Oleg Khasimkhanov and Alex Deaconu visited San Francisco last week and attended Google I/O, the Google language developer's conference. Here's Oleg writing about what he learned at Google I/O.
Google I/O is a bit of a 'mecca' to those who work within the Google platform. This is where Google releases information about their applications, their platform, and provides developers and programmers with best practices for getting the most out of the Google API, the source code and platform base that Rise Vision runs on.

Here are a few things that I learned at Google I/O last week that will have impact on our work here at Rise Vision:
Increased Graphics Speed. Basically, it's going to make the entire platform look better. One of the challenges has been to make screen activity smooth, for example, scrolling text. With the new rendering speed in the latest Chrome versions, the graphics rendering will be much faster, making the visual moving graphics much cleaner. The advances Google has made are so good, that Angry Birds will be released as a Google App!
Google TV. TV is one of those things that some people want with their digital signage. Google is going to release a developer kit that will give us greater flexibility to provide TV as an option for a presentation.
Chromebook computers. These are essentially basic computers loaded with Chrome OS, and have become very popular for controlling displays. With an attractive pricing structure and new models coming out in June, we'll definitely be on the lookout for these devices and how we can integrate with them to provide a cost-effective solution to end users.
There are literally dozens of other little tid bits I picked up that will help me deliver a stronger and better platform in the coming months, and I'm excited to start integrating these new things into the platform!
Thanks, Oleg, for your thoughts on Google I/O! More posts coming soon about our developers and the upcoming plans for Rise Vision.
If you want to learn more about Google I/O, visit their site here. Want to talk to Oleg and the gang? Stop by our forum and say hi.