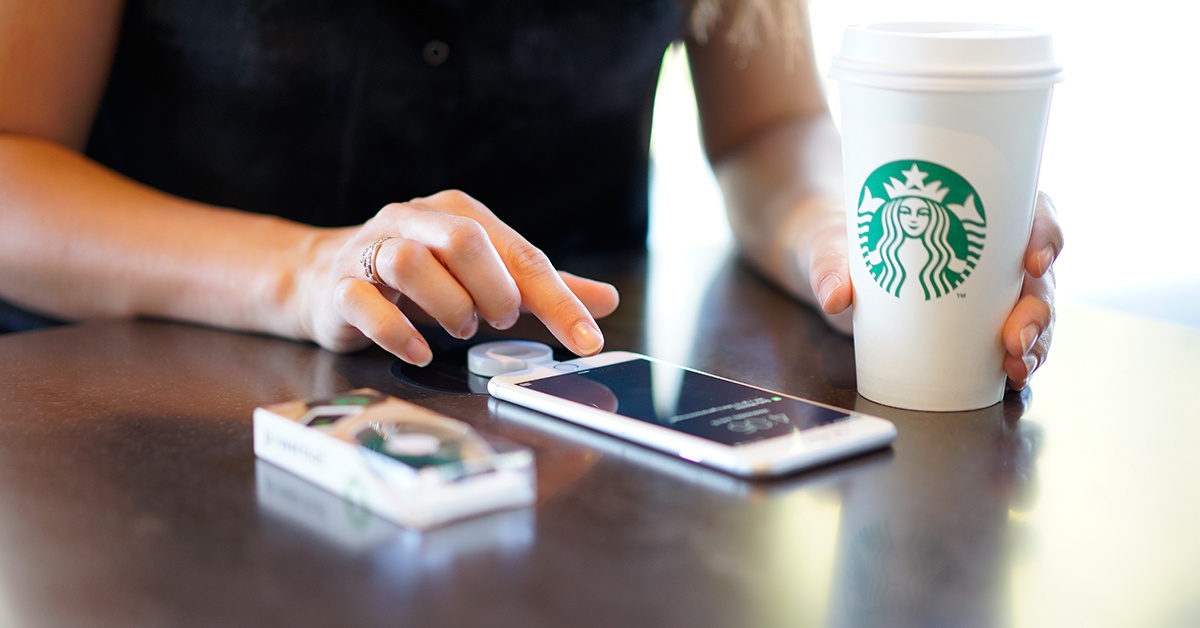 Robert Scoble talked to Stephen Gillett, CIO of Starbucks, about their new digital network that has 30 million people per month going through it. Robert's conclusion is that the Starbucks network could indicate the death of Windows. I think he's right. But I think it also indicates a change for our industry, digital signage, DOOH, or whatever term everyone is fighting over today. Bottom line from the article. On their network laptop usage is flat, mobile usage is growing dramatically and Apple devices are the most used.
So what? So what does this have to do with digital signage? My opinion. A LOT.
Since Apple is the overwhelming device of choice - NO FLASH - they built the whole thing on HTML5. There isn't a SMIL mention anywhere, HTML5. And Apple just told us they are merging OSX and iOS - think multi-touch - this will only get better - but I digress and will write on just that aspect later this week.

Back to my main point. POPAI who? Who needs compliance, proof of play, proof of viewership, and all of that digital signage specific stuff when you have 30 million views per month and you can track their click throughs on that portal right down to heat maps for where they went.
30 million people per month are looking down, at their phones, they decided to, with their permission, they're not looking up. Think about it. If I have everything I need to know, and more, in my hand, why do I have to look up and scan the multitude of messages hitting me from un-permissioned signage to find what I want?
Digital signage has to morph from signage in the traditional sense of the word to being signposts that lead to that location's portal. I walk in, never been there before, see the in-house display, scan the QR code to login and grab my wifi or the deals of the day, or just jump on the network, however I get there doesn't really matter, I land on that location's portal. That portal has the same, albeit more detailed message, that the signpost had for me, except that the signpost reinforces the message, it isn't the message delivery vehicle, it is secondary. Yes, I probably just pissed off 99% of my readers. My apologies, the writings on the wall, actually strike that, that's my point, it isn't on the wall anymore, it's in your hand.
Digital signage should and could provide the location portal and the signposts to direct new consumers to that portal. Just like we enable and drive content to location specific displays we could now enable and drive content to location specific portals and their supporting displays. And if this is an advertising sponsored situation use mobile to drive that advertising, prove the viewership and fund the offering. You won't have to push the rock up a hill selling a DOOH advertising concept to someone who doesn't know what DOOH means. And think about the consumer relationship - I walk in, grab wifi, other freebies (Starbucks provides music and a bunch of things to make it worth your while, they ain't no dummies) and now think of the takeaway. I grabbed your app while there, I'll use it to follow you, I liked the music so much I subscribed to your last.fm channel (I made that part up, but you get the idea), I can reach out to you, with your permission exchange with you, and I can follow beyond the location, I can follow you beyond the brief time we had together while in that location. All with your permission.
Move the emphasis of digital signage from the wall, to the hand, and embrace HTML to deliver your message across the convergence of all places the viewer's eye's might fall. My two cents. What's yours?