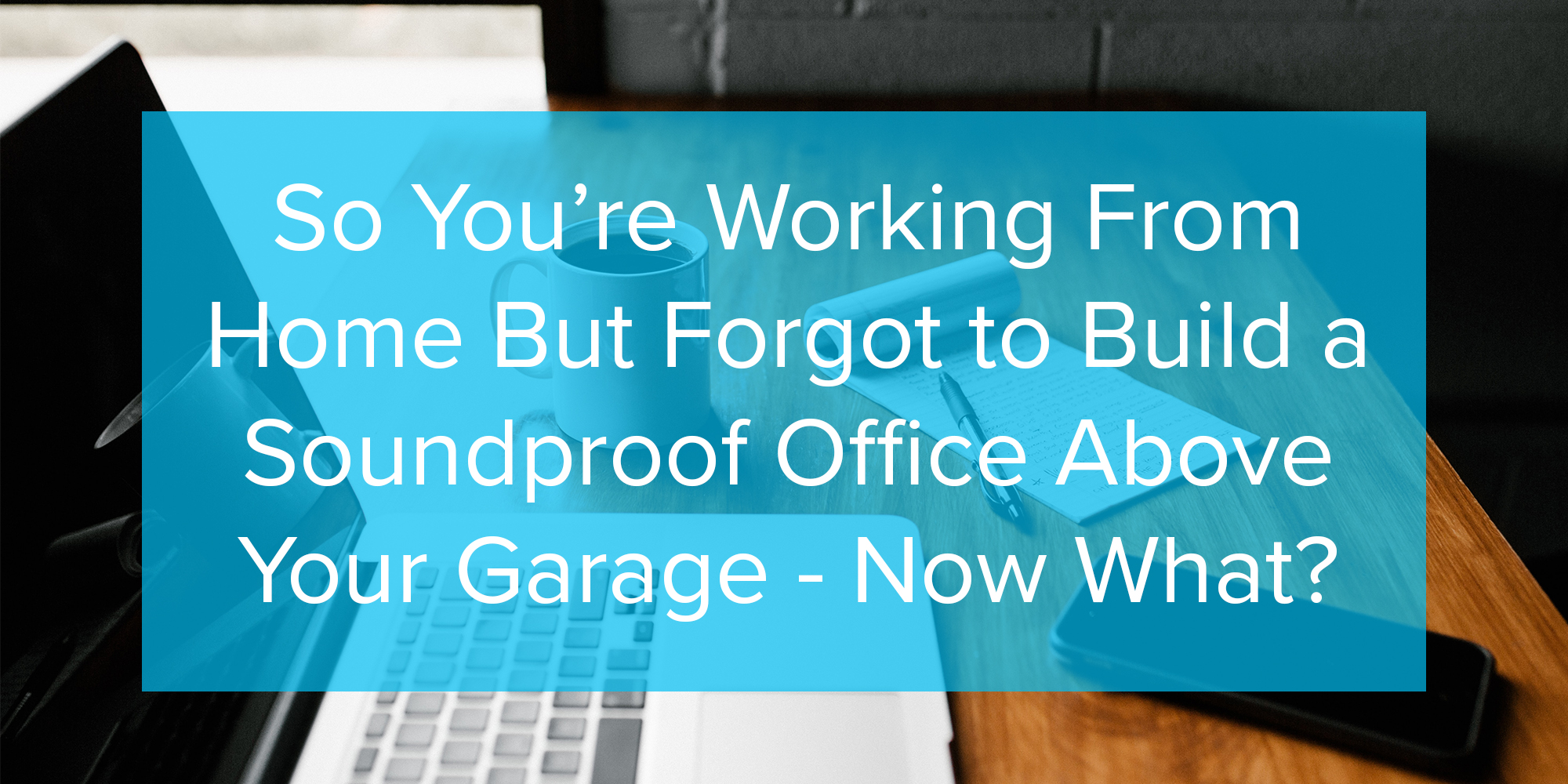 If you, like so many others who have been forced to work from home amidst a global health emergency, failed to build a back-up soundproof office with a childproof lock above your detached garage, you're in luck! Read on for our step-by-step guide on how to build yours, with first hand experience from one of our own employees.
Step 1: Just kidding
Just kidding, everyone. Most people had 0 time to prepare for this complete 180 shift in lifestyle, so there's absolutely no shame in feeling unprepared, chaotic, and overwhelmed. So, how can we at Rise Vision help?
Over the next few weeks, we'll be sharing a mix of:
A roundup of the best resources we've come across from trusted sources to help you adjust to your new remote work lifestyle
Tips from our team members to keep yourselves and/or your kids occupied and happy at home
Some deep-cut remote-life tips and etiquette, like, for example if you have a meeting scheduled at 4:30, does that mean you log in at 4:30? Or does the meeting start right at 4:30? Should you log in at 4:29 to be safe?
Resources
Below are resources that are aimed to adjust you to your new less-than-ideal work from home setup from some trusted sources. We've also highlighted standout values that we subscribe to that have helped us be a successful 100%-remote team for 10+ years.
Remote Work Tips and Policies
We Work Remotely: Coronavirus Pandemic Response Templates for Employers
"In moments of uncertainty and fast-moving times, many leaders are facing questions they may not know how to answer or handle…" "...The key is to communicate early and often, with empathy, honesty, openness, empathy, and transparency."
Slack: Your Guide to Working Remotely in Slack
"Share updates with your team no matter where they are. When your team members aren't all together under one roof, it's important to have a single place where everyone can go to get information. Announcement channels are crucial for getting updates to your team."
Trello: How to Be a Happy and Productive Remote Worker
"You're constantly trying to better yourself as a remote worker, and build a balanced remote culture within your team. The next most important thing is for your team to develop a shared context. A shared context means everyone is playing by the same rules, understands the team's rituals and practices, and feels that they are operating in an equitable environment."
Harvard Business Review: Communicating Through the Coronavirus Crisis
"Studies have shown that leaders, in particular, have a special role reducing employee anxiety. In [author's] study of crisis communication after 9/11, many employees described how important it was to hear the voice of the leader, whether live or through email, phone messages, or social media.
LinkedIn: Tips for Managing a Remote Workforce During Coronavirus -- and Beyond
"One of the most sizable challenges when going remote is keeping everyone in the loop in an efficient way. Put concerted effort around systematically documenting important process changes in a central place to minimize confusion and dysfunction."
Harvard Business Review: A Guide to Managing Your (Newly) Remote Workers
"Many successful remote managers establish a daily call with their remote employees. This could take the form of a series of one-on-one calls, if your employees work more independently from each other, or a team call, if their work is highly collaborative."
Harvard Business Review: How to Collaborate Effectively If Your Team Is Remote
"Consider that there are three kinds of distance in remote collaboration: physical (place and time), operational (team size, bandwidth and skill levels) and affinity (values, trust, and interdependency). The best way for managers to drive team performance is by focusing on reducing affinity distance."
Working Remotely with Kids at Home
Despite our experience working as a remote team for many, many years, none of us were prepared to be simultaneously entertaining our school age children while on the clock! As a sanity check for our own team, we've been sharing "I Kept My Child Occupied" success stories with each other, and we'd like to share them with you as well. Here are some recent suggestions from across our team:
"Check out Rabbids Coding. Our 10-year-old loved it and it's free on Uplay."
"We've discussed that one day next week, both our kids need to make a Google Slideshow about whatever they want, and then we can put it up on our Digital Sign in our Kitchen to chat about over dinner. Keep them busy...that's my motto."
"Brio trains took up the whole Saturday."
And here are some articles from trusted sources:
New York Times: How to Work From Home with Children
"To help her children understand when she needs to be left alone, Ms. Douglas puts a 'STOP, in a meeting' sign on her door. 'That's the rule in our house. If my door is closed, you can knock one time, and if I don't respond it means I'm in a meeting,' she said."
Also, this article includes one of our favorite videos of all time: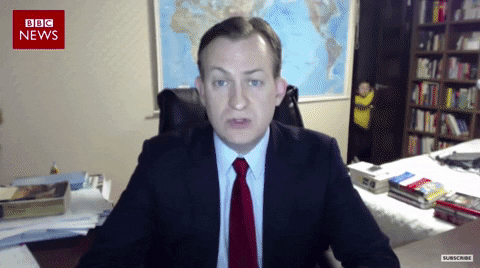 Buffer: Working From Home with Kids: 21 Tips From Our Remote Team
"Hire a babysitter part-time. I have a babysitter watch 'The Wild 3' from 8am–1pm. She feeds them lunch. At 1pm, I take 10–15 minutes to play with them and then start nap/quiet time. During this time, I can hop on a video call or jam out on my to-do's for the day. When they wake up, I take 10–15 minutes to get them interested in something (playing in the backyard, coloring, worksheets, etc.) and I finish up my work."
Harvard Business Review: How to Work From Home When You Have Kids
"Use your remote work setup to create flexibility that's meaningful to you — to do school drop-off, for example, or to get to soccer games — but keep a firm schedule and habits, too. Start work at the same time each day. Wear what makes you feel sharp and confident. Limit breaks to the same length and frequency as in the office."
NPR: 8 Tips to Make Working From Home Work For You
If you are working from home with kids in tow, you'll need to make a plan for education and entertainment. Stock up on books and puzzles. Also, it's OK to use streaming services (Common Sense Media has good recommendations for kid-appropriate content).
Remember to be patient with yourself and your coworkers as everyone transitions to their new norm. We'll be back in touch with new ideas to keep morale up and your kiddos occupied! If you have any to share, let us know and we'll add them to the cannon.