SMARTplayds is a visual communication company based in Europe. SMARTplayds entered this industry about 16 months ago and has already created some great products. They leveraged our open source platform and APIs to build a custom user interface for their customers. They focus on small and medium sized businesses, taking care of everything from planning to installation and content management.
SMARTplayds has just released two products in our online store, the SMARTplayDS Premium Theme, and the SMARTplayDS Simple Theme. With the Premium Theme option, their team will design and build the theme according to your specific instructions, and will design the content templates for all of your presentations. You can make unlimited content updates to your Premium Theme presentations using the SMARTplayds custom user interface, to ensure that you get exactly what you need on your displays.
With the SMARTplayds Simple Theme, you get a beautiful and clean layout, with ready-to-use templates that make it easy for you to update your content as you need to. Also included are a set of premium widgets like the weather and social media feeds. Similar to the Premium Theme, you can make unlimited content updates to your Simple Theme presentations using the custom user interface.
Get Your Message Noticed.SEE HOW IT WORKS
The SMARTplayds user interface is incredibly simple to use. Once you log in, you are shown a list of your presentations. You can then select the presentation you would like to view, and make edits to it.
Once you have chosen the presentation you would like to edit you are shown a screen similar to the one below. It gives you the options to change all of your editable fields, add images, and add multiple slides to your presentation.
After filling out your fields and adding your images and video, you can preview your presentation by clicking the preview button. You can also preview the specific slide you're on by clicking the preview slide button. Below is a sample theme that SMARTplayds has built.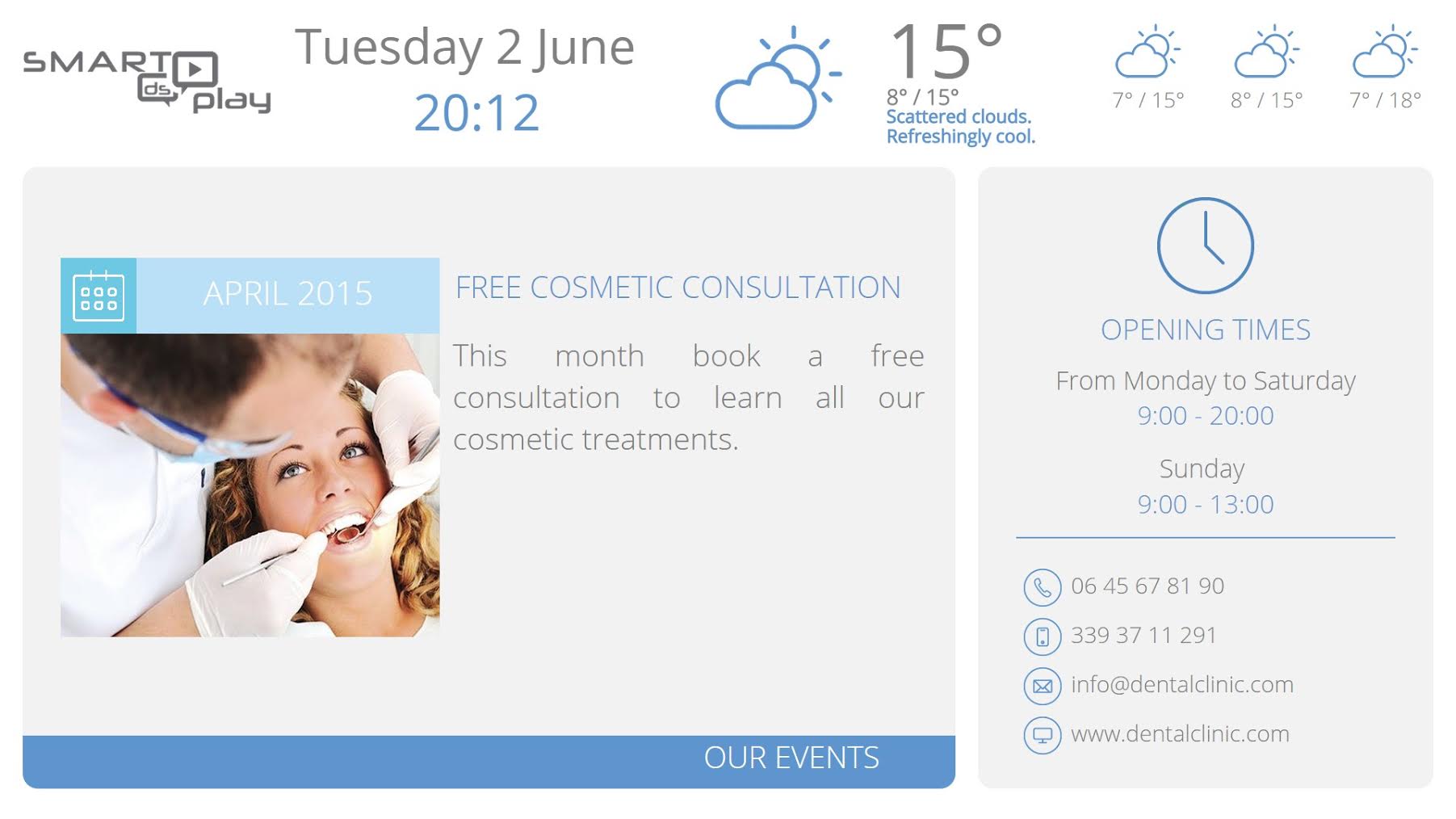 SMARTplayds is a great example of how people and businesses can leverage our open source platform to create great new products.
If you are interested in extending the Rise Vision platform for your specific digital signage needs, here are some helpful resources: