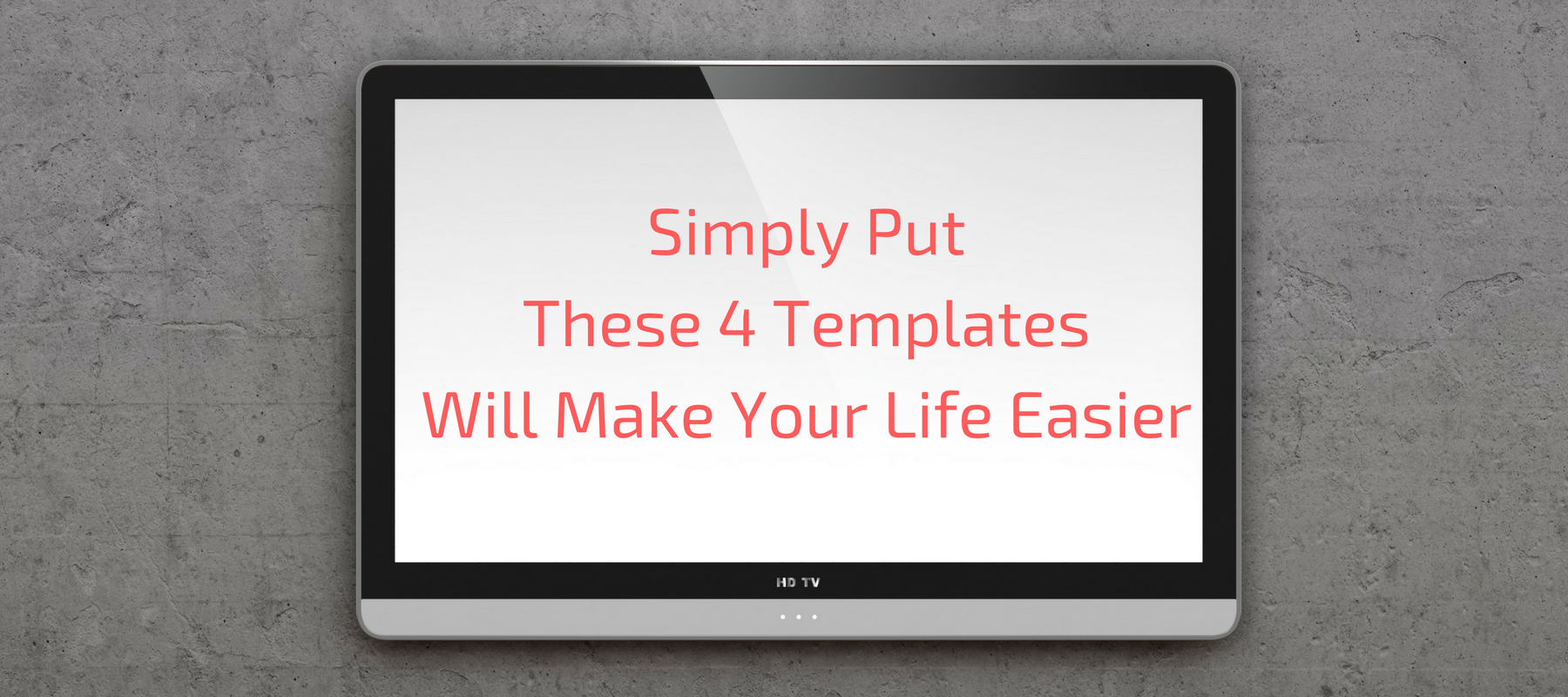 Rise Display's software saves you time by making it easy to manage and update displays with new content. Many people, however, either don't know where to begin with their presentation or simply don't have enough time to make it. To help users out, we have dozens of templates that fits any industry.
Templates are premade presentations that schools and businesses can tweak to serve their needs. The hard part is done for you. Once you plug in your logo and text, your presentation is ready to go. The whole process can take less than one minutes. Just think: in less than one minute, you'll have digital signage that's attracting more people to your brand or service!
Here's a video that shows you just how easy it is to do:
One of our most popular templates is the Simple Template. Take a look at the previews below and you'll see why. These simple templates are perfect for almost any school or business, and let's you display current weather, social media posts, and upcoming events.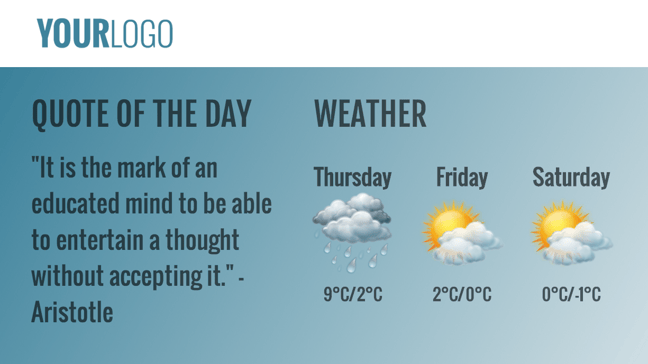 Preview it here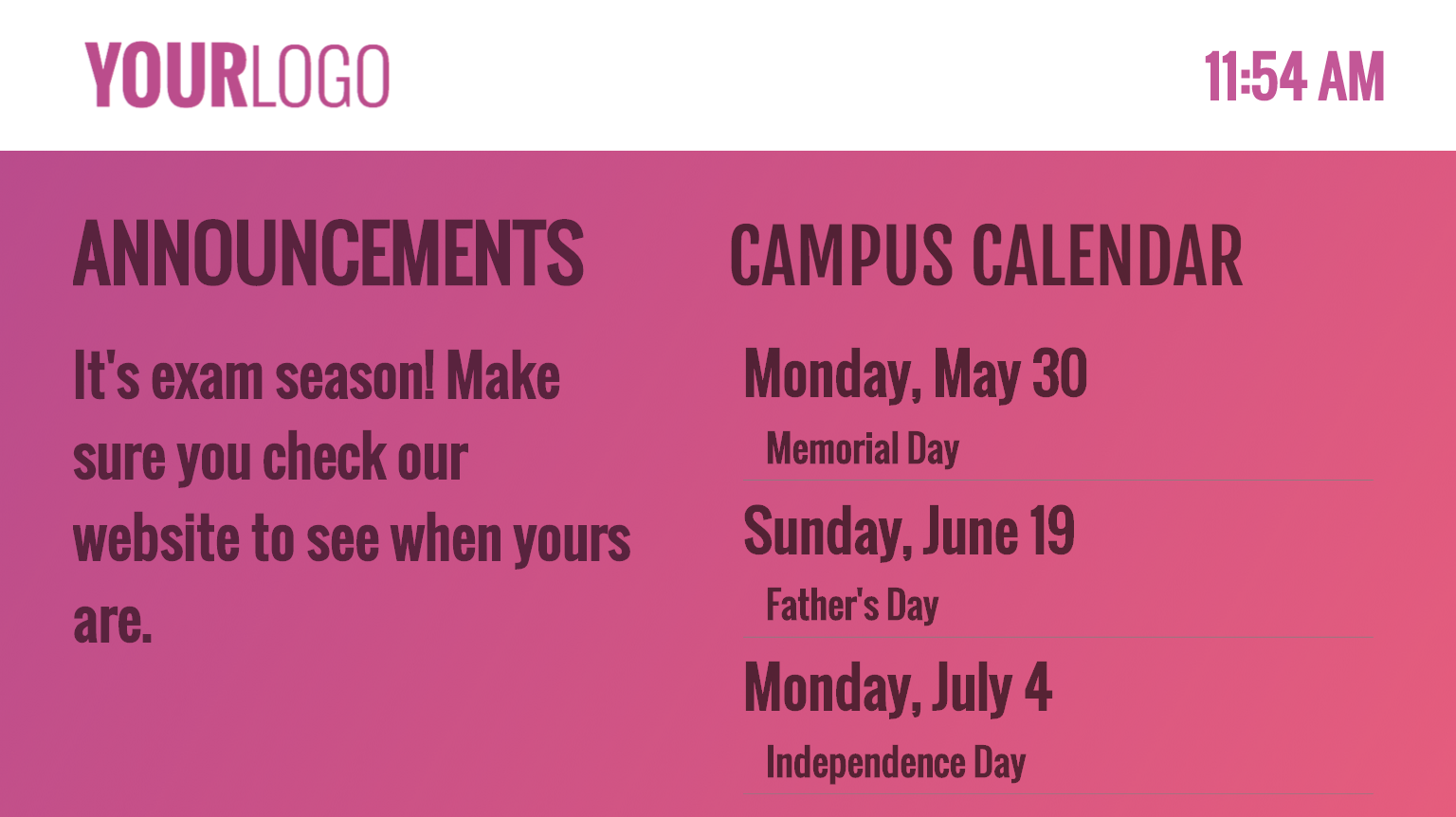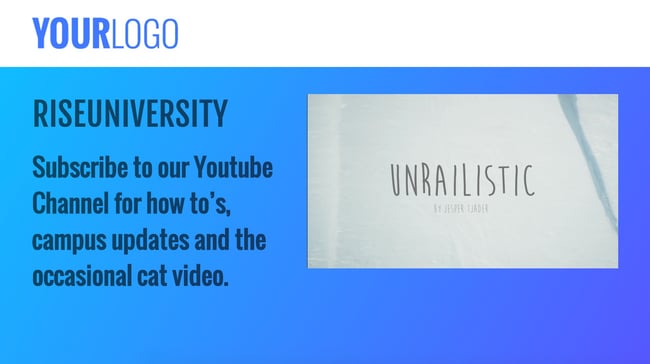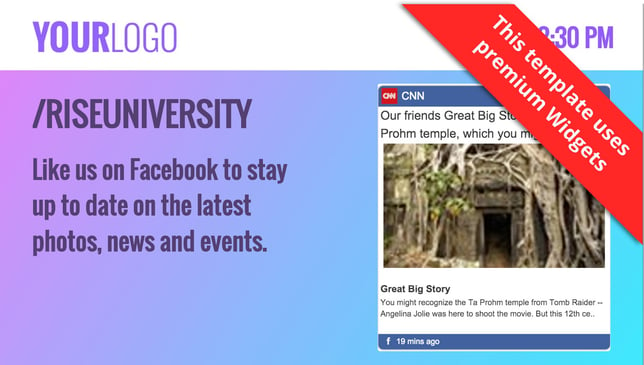 Our Creative team has built a library of premade templates for you to update your content faster and easier. Here's examples of even more:
If these templates aren't for you, or if you have ideas for other templates, we'd love to hear about them. We update our template library regularly using input from our users. Drop us a line here.