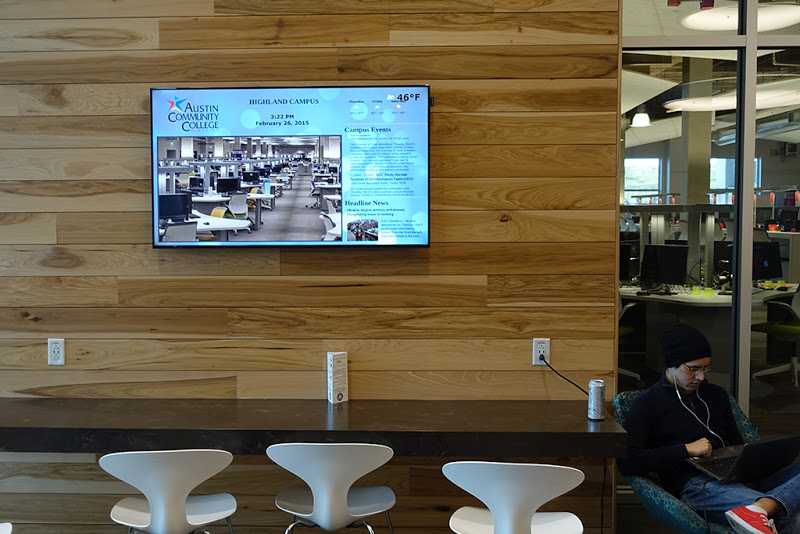 One of the best parts of Rise Vision is the ability to send Presentations anywhere because they are HTML. The Presentation is a URL you can send to anyone.
We want to make sure you preview and share your Presentations effectively, so we created
The Preview Bar
When you are in your editor and you preview a Presentation, the Preview Bar will appear.
We have added several features to enable better previewing and sharing.

Loading By Element
Before, you had to wait for all the specific Items within a Presentation to load. Now, you will see a transparent "loading" circle, and Items will appear as they load.
Social Sharing
The Preview Bar has three social sharing features:
Facebook Like: If logged into Facebook, you can "like" the Presentation.
Twitter: You can send the Presentation to your Twitter account
Share: You can copy/paste the HTML and embed it on another site
Hide/Show
The Preview Bar also has a Hide/Show button to shrink the bar.
Login/Sign Up
The Preview Bar also gives you direct access to log in to the Rise Vision platform and a link to sign up.
Changes to Preview
Part of the appeal of the Preview is to see how things work. We have made a couple of changes that are important in helping you ensure your Presentation is perfect when it goes live.
Image Scaling
If you have a larger Presentation (for example 1920x1080) and put a smaller image in a placeholder, the image will not scale up to fit the space. The image will only scale down if the placeholder is smaller than the image size.
Google Chrome
We recommend Google Chrome as the browser of choice when viewing Presentations. If you are not using Google Chrome, a message will display saying, For the Best Viewing Experience Please Use Google Chrome."
Direct Login
If someone sends you a preview of one of your own Presentations and you login from the Preview Bar, you will go straight to that Presentation in your editor. Very handy!
Overall, this is a terrific upgrade to the Preview capabilities of Rise Vision. It gives you greater ease in sharing your Presentations, and lets you know where you might need fixes.
The Preview Bar is released to the open source community on our project site. And, as always, we are happy to chat with you about this Presentation on our forum.
Like What You See?
You can sign up for Rise Vision for FREE or you can create an Unlimited Network for just $150 per month.
Sign up right now, or head over to our help page to learn more about Rise Vision.