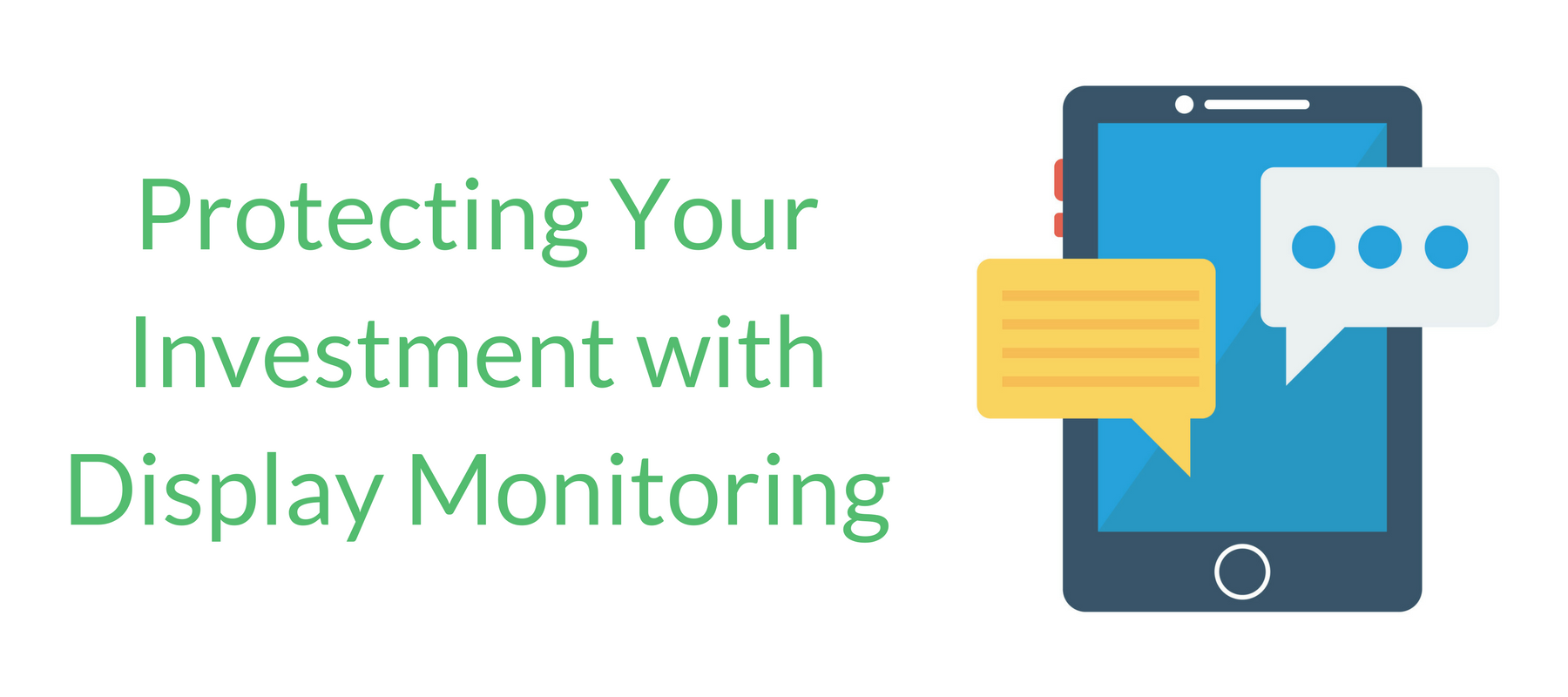 With a 99.9% up-time, you don't have to worry about your display going down because of our software. Unfortunately, we can't protect against other common display problems such as a power outage.
This has long been a common problem for our users. We've asked hundreds of users how they've known about a display being down, and the typical reply was: the screen is black. In fact, many aren't even aware it's down for hours. That's a lot of valuable time for your message to be down for your users. Because many of our users have displays in an offsite location, they wouldn't know until someone called in and mentioned it. Many businesses reported it would be over a day before they received word that a display was down.
Not knowing your display is down is unacceptable, and earlier this year, we introduced a new feature called Display Monitoring to make sure none of our users ever have a display that has gone down with no one noticing or reporting it. It's simple to use: add your email and you're done! You'll immediately start getting alerts anytime your display is down. A second alert will be sent when it's back up. You can also add multiple users to the alerts.
If you don't think it's something that will happen often, you might want to reconsider. Display Monitoring has only been out a short time, and every single person we've talked to has received alerts for their display being down! Most people got the alerts because of a power outage; one got it because they were running digital signage on an old display that was having hardware issues.
Many users come to Rise Vision because of its simplicity--they're busy with other duties and don't have a big time investment for digital signage. Our goal with any new feature is to have an intuitive design familiar to users. That means you won't have to watch a long help video or read pages of documentation to figure out how to use it--we want it to work with little or no instruction. We spoke with several users about setting up Display Monitoring and were unanimously told it worked exactly as expected--setup took only a few minutes for most users, and for a handful, only a few seconds. Protecting your investment requires very little time on your part, and will ensure that hours--or even days--don't go by with your message being down.
Display Monitoring is one of the many features that Rise Vision has released this year. Another is Twitter. Over the summer, we will be releasing Rise Player for Chrome OS and a Google Slides widget.
Looking for ideas for what you can put on your digital signage? Check out these post: