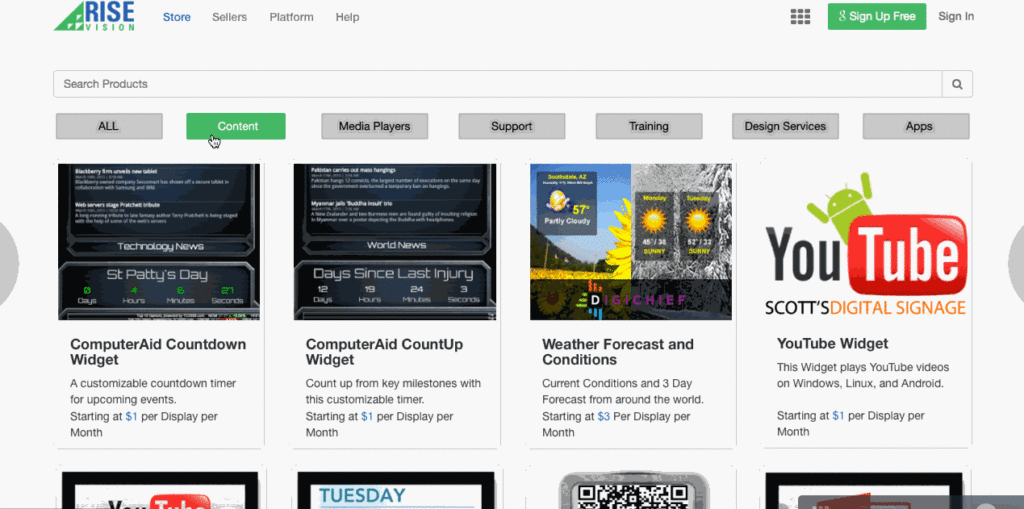 Our store started out as a simple way for us to provide a variety of content options. It is now a place where Rise Vision users, and partners share content, hardware, services, and add-ons. There are almost 100 products in our store, and it's been great to see the ideas people are working on come to life. However, sorting through all these great products has become a bit of a pain.
So we started working on a way to filter products...
First we put ourselves in our users shoes.
Once we figured out the functionality product filters needed, we tried a few different looks and layouts.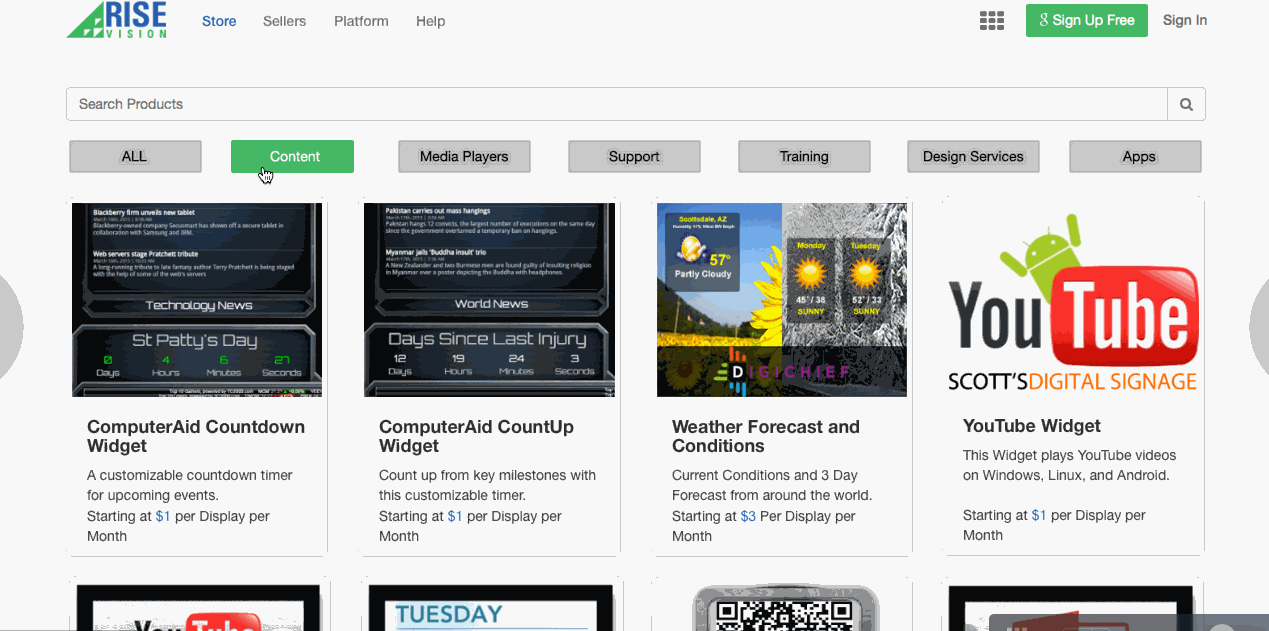 Until we found the one.
Now you can filter through products far more efficiently. And not have to worry about getting lost in media players, while building your presentations.
Check it out here