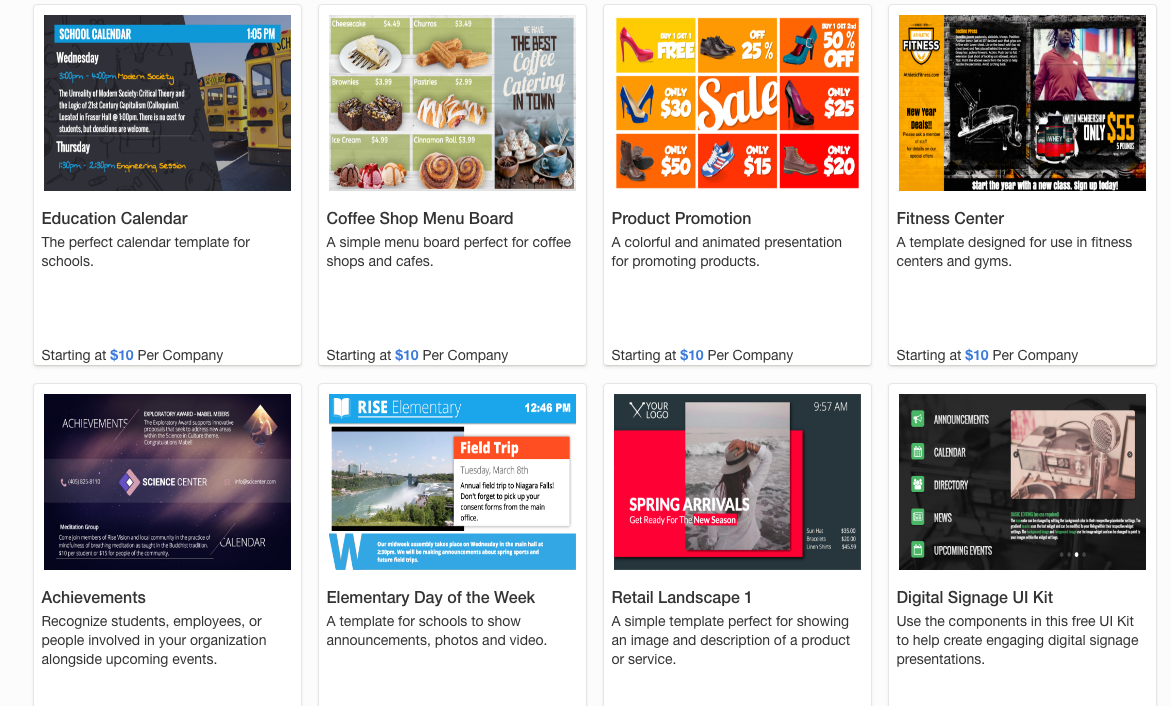 We are excited to announce that our free presentation templates can now be added from the Store. When you click on 'Add from Template' from within Rise Editor the Store will open and you can browse all the templates we offer along with images and descriptions for each. To select the one you want click the Add + button.
We want to work with the community to expand our library of templates to give everyone more options to pick from. If you are interested in creating and selling a template in the Store please contact us at https://www.risevision.com/sellers . We look forward to working with you!


If you have presentations that you want to share with your sub-companies you can still do that by checking the 'Template' checkbox under presentation settings just as you did before. A User in your sub-company can access that presentation by clicking on the 'Templates Shared with You' button.