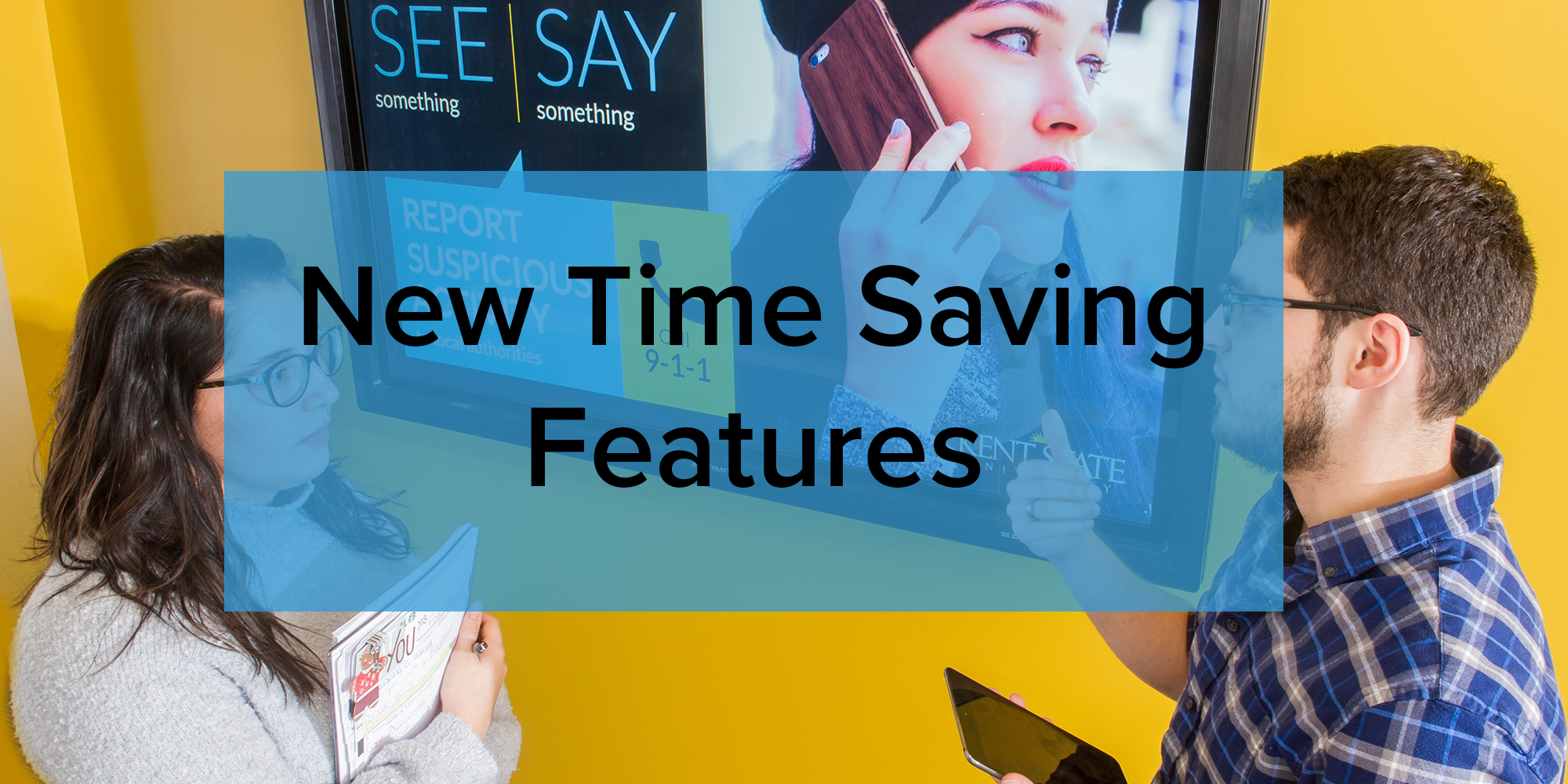 Over the past few weeks, we've delivered a number of improvements to save you time and help you have great looking Displays.
Add Transitions to Schedules
We're really excited to announce that transitions are now available in Schedules. You can define a transition for each Presentation you add to your schedule.
Search Your Storage in Templates
Find the images you want to add to your Templates faster with search!
Add Multiple Presentations to a Schedule
This new feature helps shave a few seconds off a daily task for many of our customers.
Useful Page Titles
For those moments you have 20 tabs open and are completely lost.

Template Filters
To help you find the perfect Template.
Click to Edit Content
When you select a piece of content in a Template it's highlighted in the preview window and the settings are opened to help you edit a little bit faster.
Drag and Drop
In your Templates you can now quickly change the order that videos and images are shown in.
Control the Font Size in Templates
A frequent request from many of our customers! This will be gradually released to our Templates in the next few weeks.
Want to learn more about these new features and our time saving Templates?
Register for one of our free weekly training webinars, and learn how easy it is to communicate better with Rise Vision and save time each week.
Register for Free Weekly Training
Hope you enjoyed this update, we've got many more new features and improvements planned over the next few months.