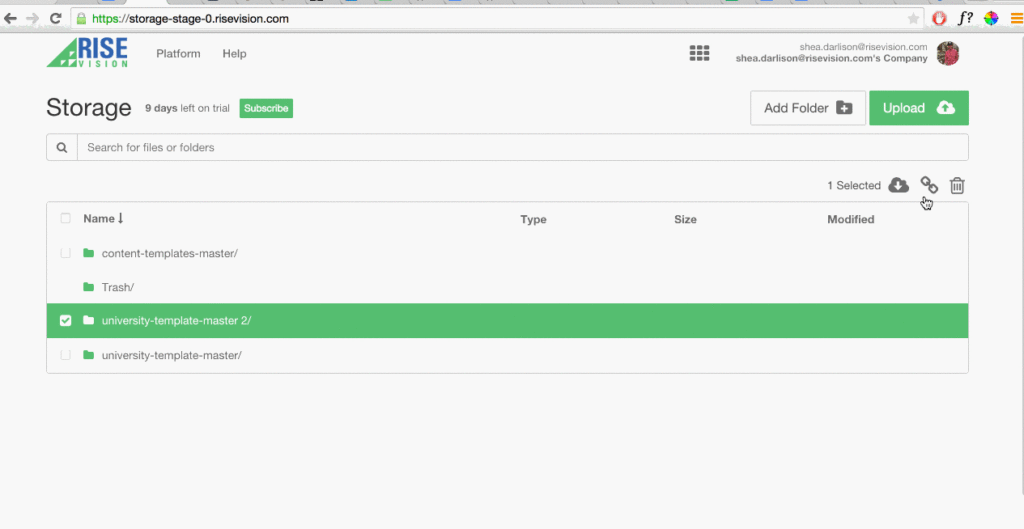 With one click, you can now upload folders – and all of the content within a folder, including sub-folders – to Rise Storage. And if the folder that you uploaded contains an HTML page that you want to publish, just select the home page file, copy the link, and you can view the site in your browser.
Or, even better, schedule the web page to appear on your displays with Rise Vision. Pick a schedule or create a new one, add a URL rather than a presentation, paste the link of the web page that you copied from Rise Storage, save the schedule, and your web page will now appear on your displays according to the schedule that you defined for it.
This new feature will make it much easier for web designers and developers to host HTML pages for their digital signage. We encourage you to try it out and let us know your thoughts in our user community. If you are interested in trying it out right away, here are some HTML templates that you can download from Github and host in your storage account.

Open source HTML templates: