We are releasing a new feature to Rise Vision! The help dropdown. This change will be gradually rolled out across all of our applications. And once the release is complete we will remove the green chat bubble from the bottom right corner of our apps.
When you open the help dropdown you'll be presented with a few options: Ask the Community, Priority Support, Send Us a Note, Sign Up for Training and Documentation.
The addition of Priority Support to the help dropdown means that if you are a current subscriber you will no longer have to go to http://support.risevision.com to open a ticket. And if you are considering becoming a subscriber you can now get a 10 day free trial.
The Send Us a Note option will open the chat dialog where you can send us a note with whatever is on your mind and we'll get back to you within a day or two.

Lastly we have also made a small change to our app launcher. Which makes it easier for you to access our new Displays, Schedules and Editor apps.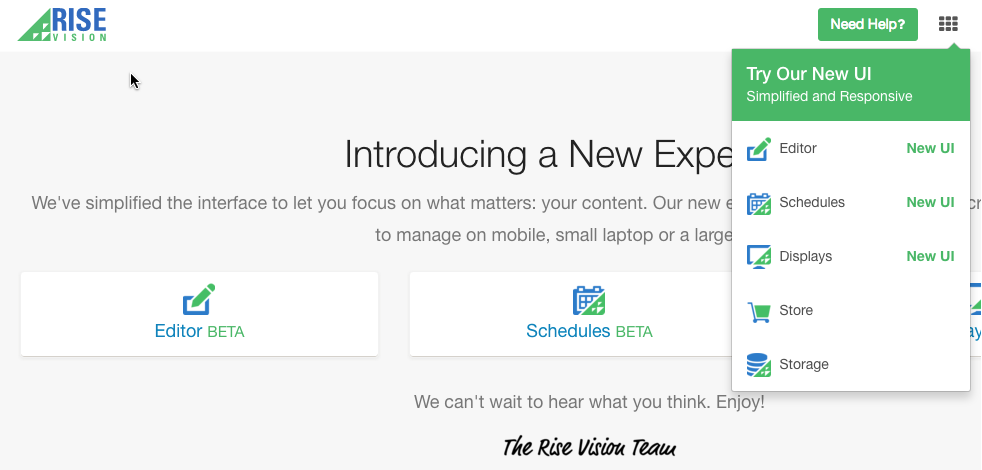 Let us know if you have any questions or comments here.