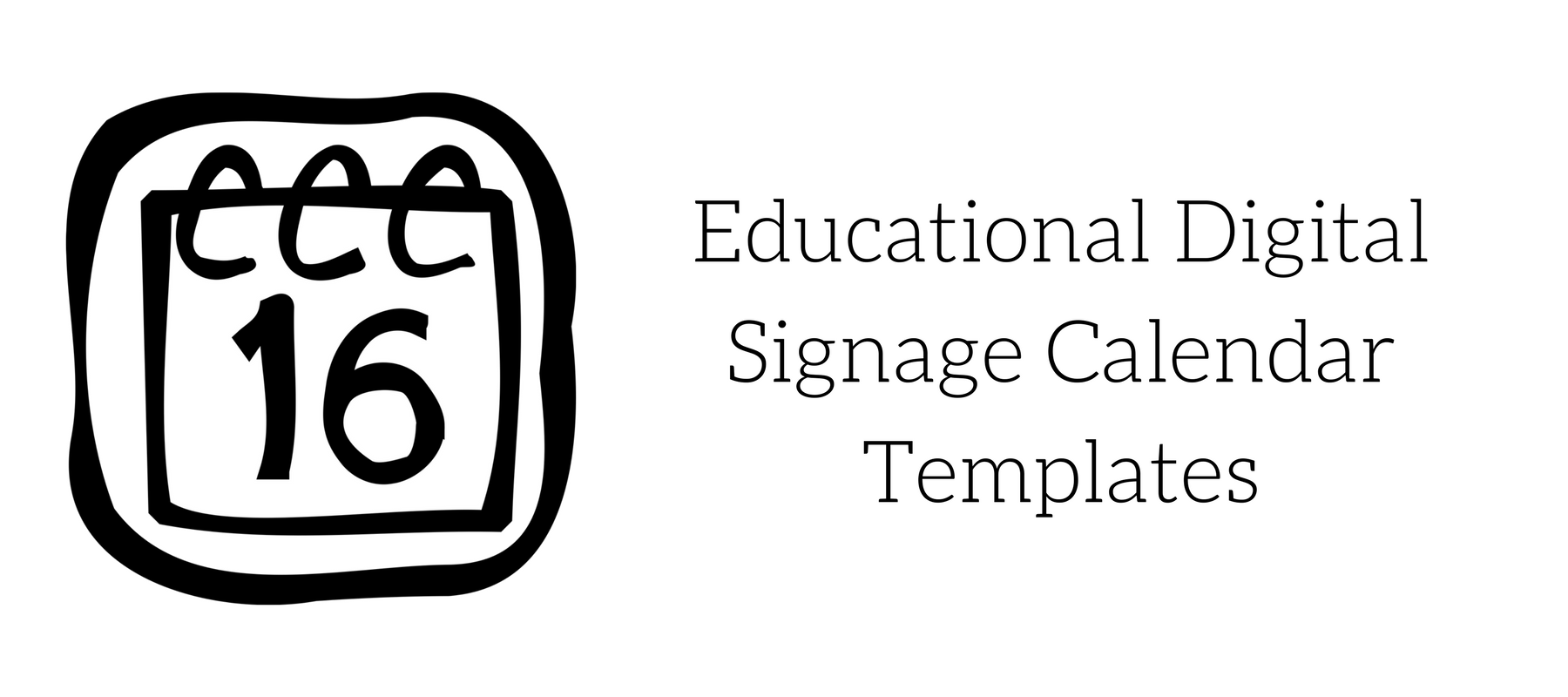 The school year is in full swing, and if you're like every other school in the country, then there are dozens of events scheduled before the end of the year. Having a calendar of events on your display is one of the best usages of digital signage. It lets parents who are visiting the campus know what's going on and reminds students / faculty of things coming up.
Rise Vision lets you add your Google Calendar onto your digital display. It's easy to do. Our Creative Team doesn't like things to just be easy, however--they want to help you make it look great!
To make your presentations stand out, they've created several templates for your digital signage that are ideal for schools. Take a look at them below, and then get started. Whether you are looking for something whimsical for an elementary school or professional for a college, there's a solution for you.
Templates are included in our basic subscription. Not sure how templates work or how to get started? Check out this post that will walk you through the easy steps. You can also watch the tutorial below:
Educational Calendar Templates for Digital Signage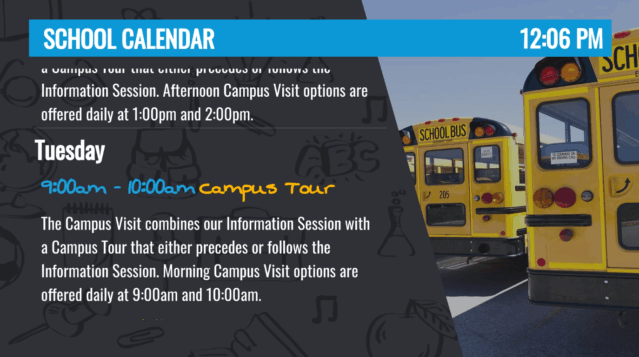 Our Creative team has built a library of pre-made templates for you to update your content faster and easier. Here's examples of even more digital signage templates:
If these digital signage templates aren't for you, or if you have ideas for other templates, we'd love to hear about them. We update our template library regularly using input from our users. Drop us a line here.