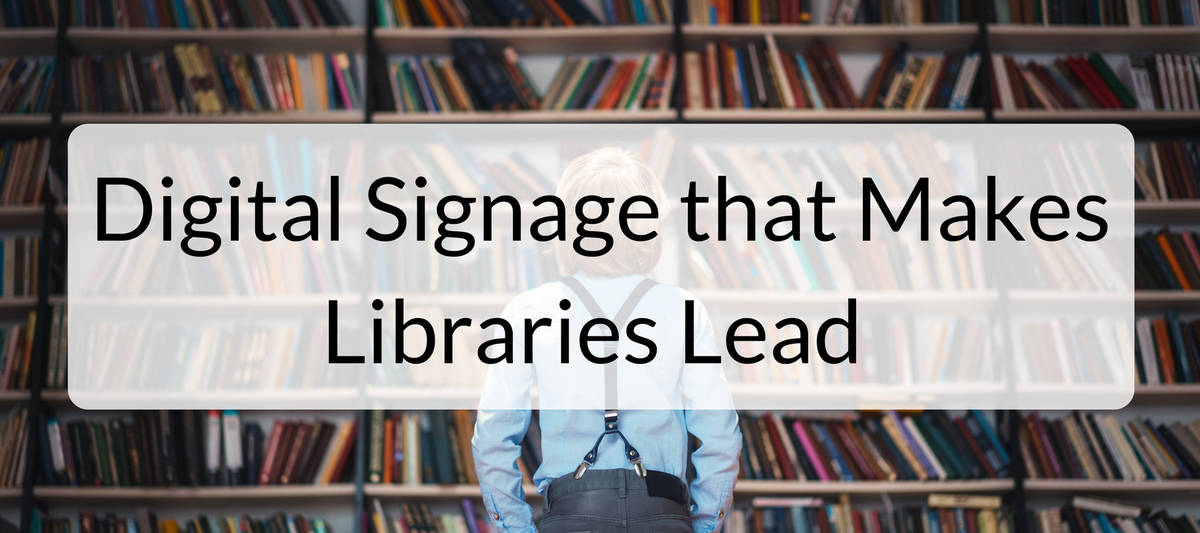 Public libraries in America aren't as old as you may think. The first free public library supported by taxes was the New Hampshire Town Library, which was founded in 1833. The second, in Boston, came nearly two dozen years later in 1852. While libraries have been around for thousands of years, they were largely for upper class and academia. Many early libraries would close their doors early to ensure the working class would not have access when they got off work.
Public libraries saw their biggest boom at the turn of the century with Andrew Carnegie. Carnegie had grown up in poverty to become one of the richest men in the world; he often would share how important books were in his youth. In his later years, the influence of books never left him and he donated more than 60 million dollars to libraries (adjusted for inflation, that's over 1 billion dollars). Between 1883 and 1929, over 2,500 Carnegie libraries were built--many still stand today.
To be considered for a Carnegie grant, there were six main guidelines:
demonstrate the need for a public library;
provide the building site;
pay staff and maintain the library;
draw from public funds to run the library—not use only private donations;
annually provide ten percent of the cost of the library's construction to support its operation; and,
provide free service to all.
It's the "free service to all" part that changed the landscape of libraries; suddenly, books and free education was available to anyone. Libraries have provided opportunity to millions of people around the world, and this week we get to celebrate them.
Every year (this year it's April 8-14), libraries and schools across the nation celebrate National Library Week. This year the theme is Libraries Lead.
What can you do to celebrate? April 10th is National Library Workers Day; if you haven't told school or local library staff how much you appreciate them, today is the day! In addition to telling them thanks, you can nominate them for an award. Finally, you can also use #nlwd18 on any social posts. April 11th is National Bookmobile Day. On this day, use #bookmobileday2018 to celebrate the thousands of libraries on wheels. Finally, April 12 is Take Action for Libraries Day; use #fundlibraries for any social posts.
Digital Signage Library Templates
There's one more way you can celebrate National Library Week: by using our easy to use digital signage library templates. Not sure how templates work or how to get started? Check out this post that will walk you through the easy steps. You can also watch the tutorial below:
These templates let you share information about your school's library or provide directional information on where users can find books. Check them out below.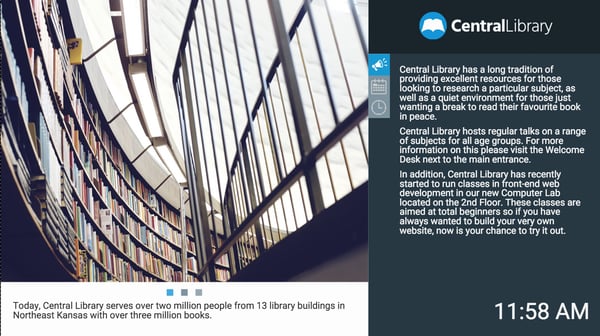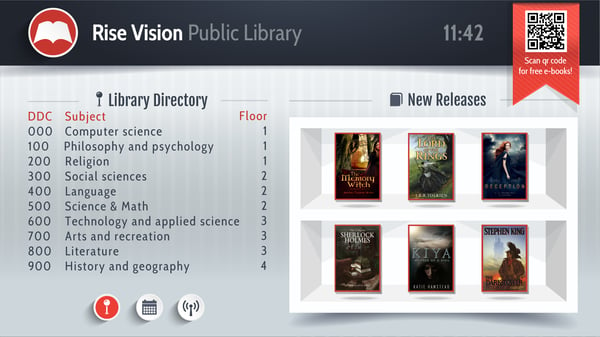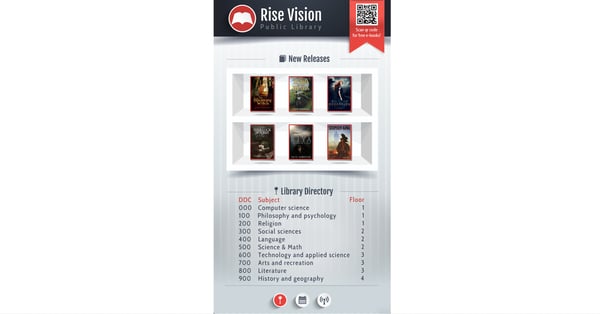 The above are just three of the many digital signage templates our Creative Team has built. There are over 100 more that are available for you to update your content faster and easier. Here are examples of some of our most popular templates:
If these digital signage templates aren't for you, or if you have ideas for other templates, we'd love to hear about them. We update our template library regularly using input from our users. Drop us a line here.