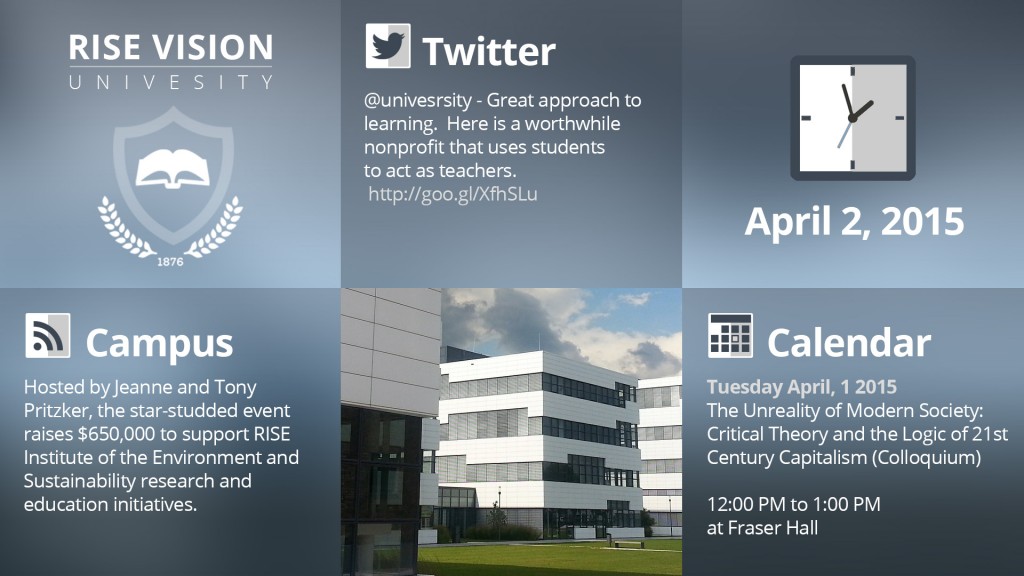 We are highlighting three college digital signage templates this week. All of the templates are available in the Rise Vision platform. These templates are great for universities, colleges, and a variety of other education settings.
College Portrait
This college template uses large photos and text, as well as a muted photo in the background to grab passerby's attention. It is built using text and image widgets from the Rise Vision platform. The bottom section of the template uses the clock, and text scroller widget.
College Landscape 1
This college template cycles through three different messages, and students. It is built using the image and text widgets. This is a great template for lobbies, and waiting areas, and could be used to market your school to prospective new students.
College Landscape 2
This template is divided into six sections, and uses a mixture of Rise Vision widgets. It uses the image, Twitter, clock, RSS, and text widgets which are all available for free in the Rise Vision store. This template would be best used in an area where a passerby, customer, or student has enough time to process the different information.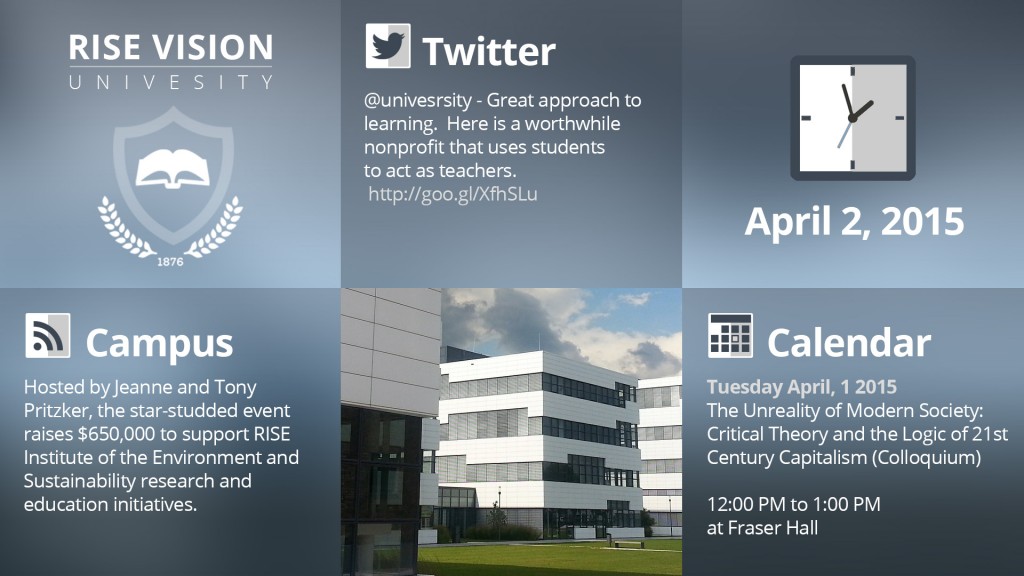 More resources:

Rise Vision platform templates:
Open source HTML templates