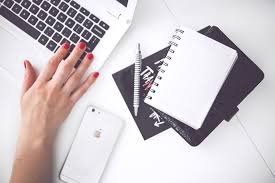 We have created three unique Presentations specifically for three niche environments.
The Spa
Click here to preview in 1920 x 1080.
The spa uses the Photo Album Gadget, Foursquare Gadget, and Events Gadget to inform viewers of the activity at the spa.
The Dentist
Click here to preview at 1920 x 1080.
The Dentist Presentation comprises the Photo Album Gadget showing slides, an RSS List Gadget showing news, and the Weather Gadget showing the forecast. It also includes the Clock Gadget showing the date and time.
The Chiropractor
Click here to preview at 1280 x 720.
The Chiropractor Presentation includes a YouTube Gadget, where you can select videos to play for your viewers. Along the side is a Twitter List Gadget and Foursquare Gadget, as well as a Clock Gadget at the top. It is also available in 1920 x 1080, and 1360 x 768.
All three are very easy to customize for your display. The clean and simple look will ensure that any information is always seen.
If you like these, head over to our Presentation Gallery page to see all our Presentations.

You can find the help page for these here. These are released to the open source community on our project site. And, as always, we are happy to chat with you about these on our forum.