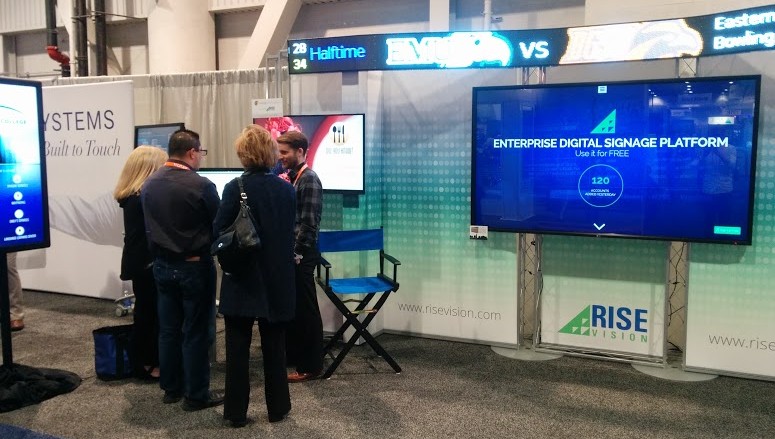 DSE was a great experience for us this year. We displayed at our own booth as well as at Google's booth, and we got to speak to hundreds of people. We talked to content creators, integrators, end users, current users, and more. One of the most interesting conversations we kept having was with current users. Speaking with people from all corners of the world who are using our platform in many different ways, we really got to see how global our platform is now.
One story that stood out was from a user from New Zealand who had built a piece of software that took a screenshot of each of his displays every five minutes. Then those screenshots were sent to a presentation so that he could monitor all of his displays from one single display in his office. We really appreciated the feedback he gave us. If you have also created something interesting with our platform, please share it with our community. And if you want to find a way to package and it and sell it in our store, let us know.

We also had the opportunity to speak to the hardware manufacturers, developers, and content creators at DSE. Many had new products and services that they were interested in listing in our store. We will be working with some of them in the future, to keep the selection of products in our store fresh and relevant.
It was great being able to talk to so many people at DSE this year, and we hope to see everyone again next year!