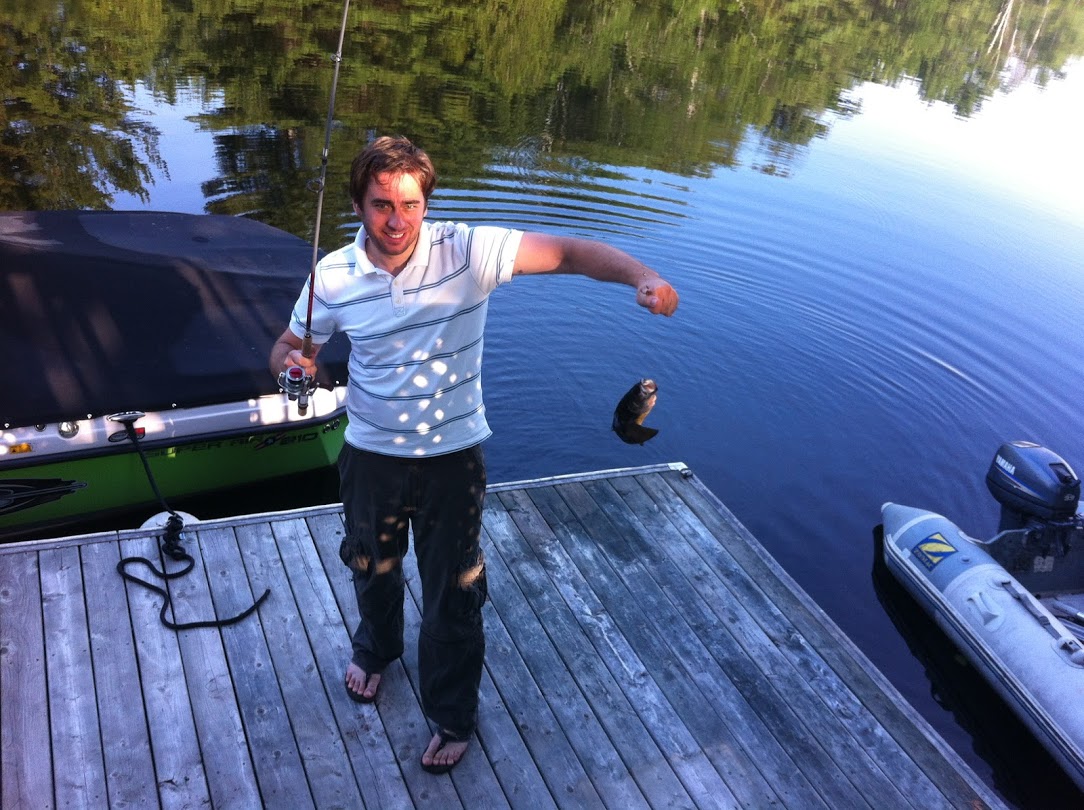 Although all of us here at Rise Vision work hard, we also like to play hard. Last week, a few of us took time out to enjoy some boating, fishing, cycling and relaxation at a cottage retreat. We shared in good food, good conversation and great company.
Here are just a few of the moments we captured: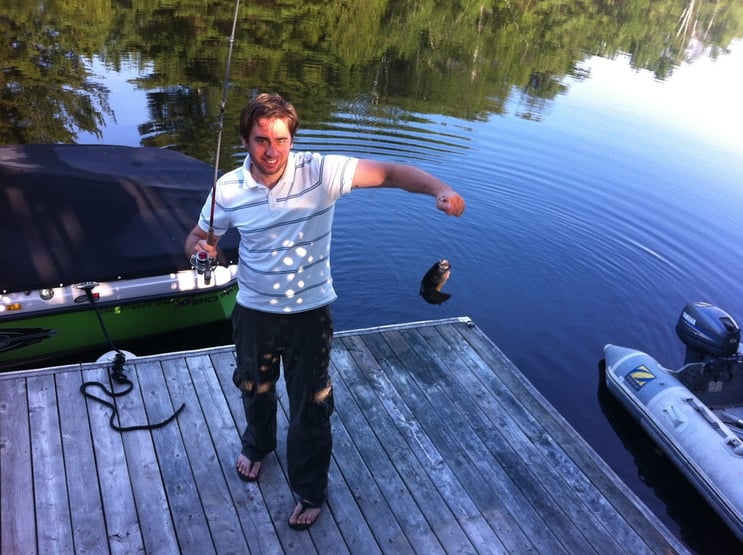 Alex's big catch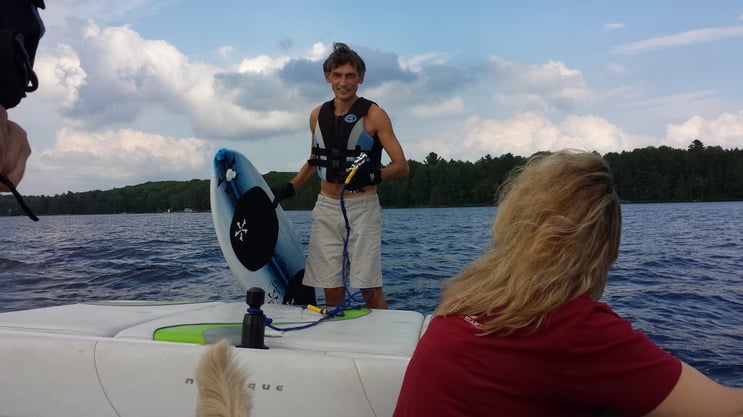 Oleg gets ready to wake surf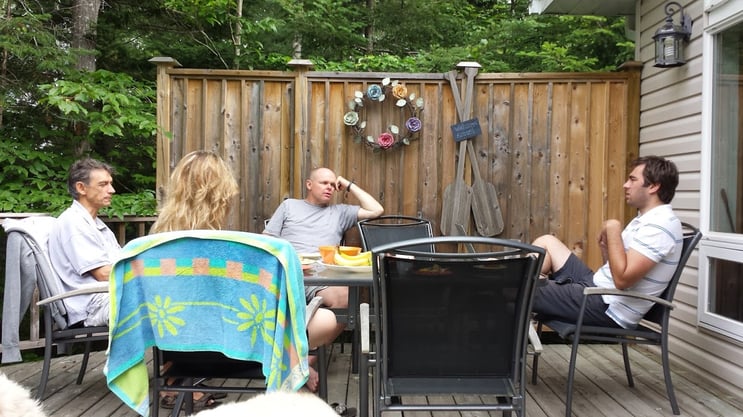 Breakfast Pow Wow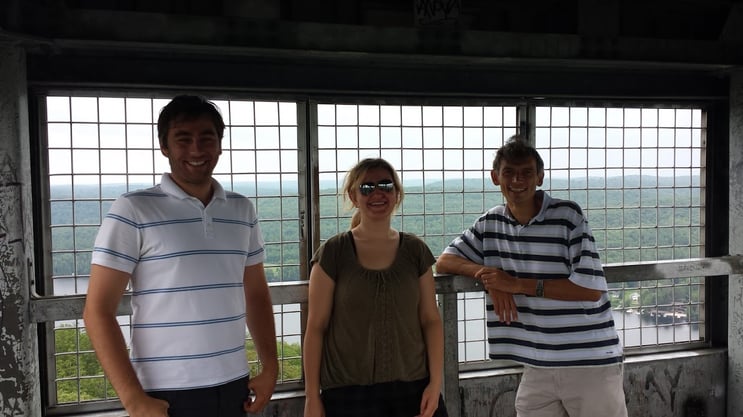 Alex, Donna & Oleg at the top of the Fire Tower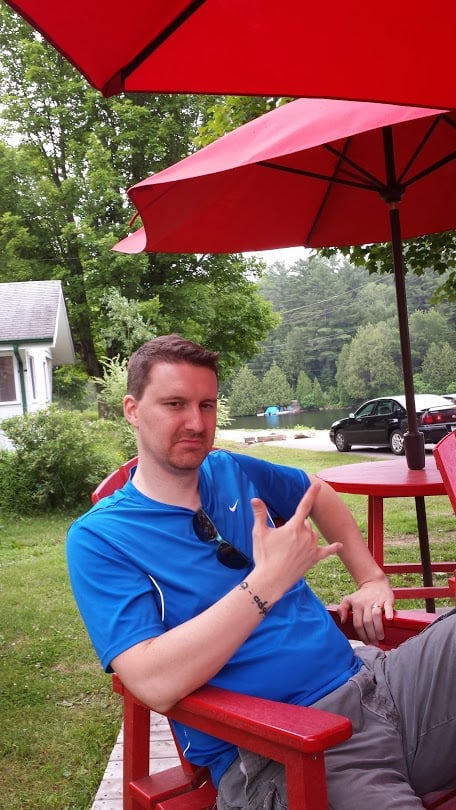 Robb in his usual pose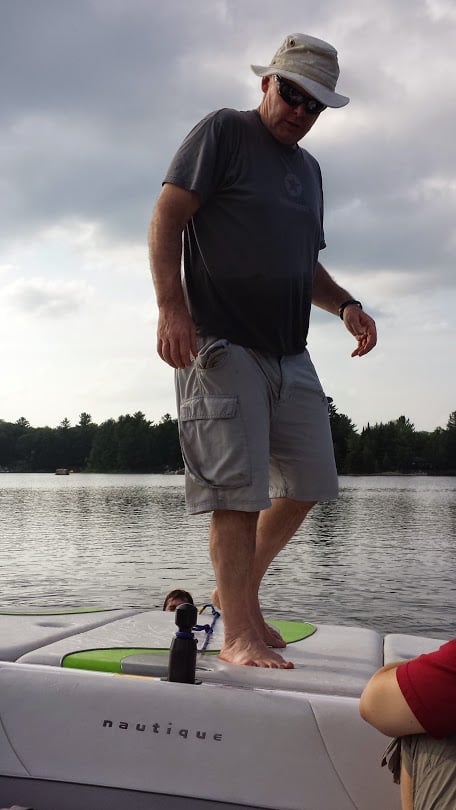 Someone should tell Byron that you need water to wake surf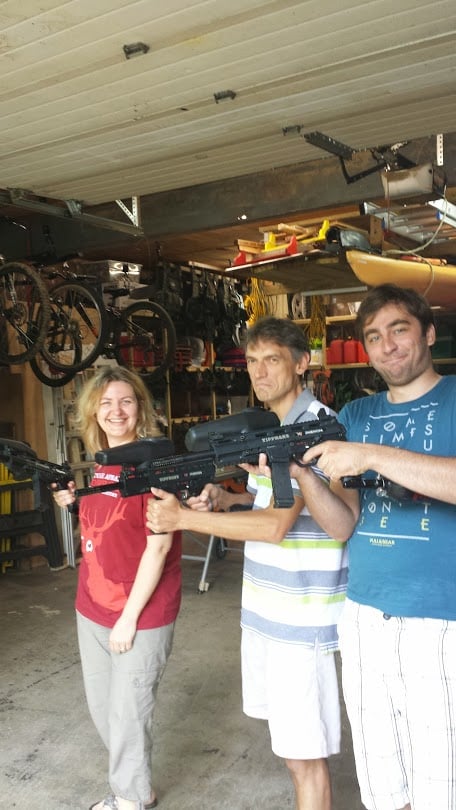 Donna, Oleg & Alex spread some paintball love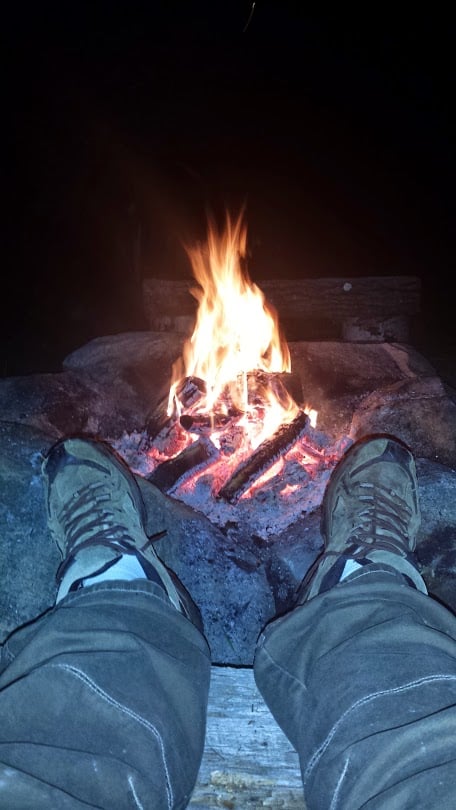 Melted sneakers?