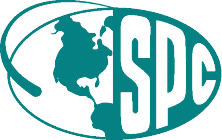 SPC Background
System Planning Corporation (SPC)'s success supporting U.S. defense initiatives is rooted in its commitment to innovative solutions through advanced technology development. The defense, homeland security and domestic preparedness challenges facing the nation have never been more complex, and SPC continues to lead the way in this rapidly changing frontier.
Corporate Digital Signage at SPC
Right before a big open house was to occur at SPC, the digital display system they had invested in failed them. SPC's Rich Griffin, network administrator, tells the story:
"System Planning Corporation provides research and development, systems engineering and technology support services to a wide variety of government and commercial clients. We had been using static signage to provide our conference customers with information on where to find the conference room locations for their meetings, but the building owner had become unhappy with our signs being placed all over the elevator lobbies.
So we were looking for a very modest digital sign alternative: dual elevator lobby monitors on three separate floors here at our corporate headquarters, as well as larger monitors in reception areas on the same three floors. As for content, our elevator lobby monitors would be used for corporate PR, new and existing employee spotlights, conferencing schedules for our internal users, as well as conference services we provide for external users, the occasional in-house produced video and cable TV.
When we first discovered Rise Display, we were essentially trying to find an acceptable digital display solution for a failed implementation provided by a previous vendor. We had contracted with a local digital signage provider, but after all the paperwork had been signed, it was determined that their solution would be wholly inadequate for our purposes.
There was a great deal of urgency, because the fact that the previous vendor's signage product was completely unacceptable forced us to scramble to find another vendor who could meet our now compressed deadline. Basically, we needed to have our digital signage up and running in time for our Open House — which included a walk-through by our CEO to show off our newly remodeled corporate headquarters — that was scheduled quite soon.
Deciding on Rise Vision
I did some quick research and determined that Rise's internet-based solution would meet our needs and that Rise could implement it within a very tight deadline that we were working under. After trying the Rise Display Network demo before we decided to purchase it, I felt confident that it would be an easily manageable solution.
We liked that it's web-based. We felt the combination of the Rise-created templates with our own in-house content, as well as the web-based management approach, was the easiest solution for us.
So we had Rise do the full installation of all monitors and monitor mounts, including three 42" monitors we had purchased from another vendor. They got it all done in time for our Open House. Rise was able to provide us with an attractive web-based solution with low overhead under a very tight deadline.
SPC's managers and employees alike have been very pleased with the look of our Rise digital signage. The ability to integrate the subscription features, such as the weather, sports, news or stocks, has been a hit. And the overall look of our current templates is exactly what was envisioned when a digital signage solution was first proposed here at SPC."
Want to see how more businesses use digital signage? Check out our Business Customers page with past clients, use cases, and the benefits of digital signage for both corporate and small businesses!
---
Get Your Message Noticed.
SIGN UP NOW