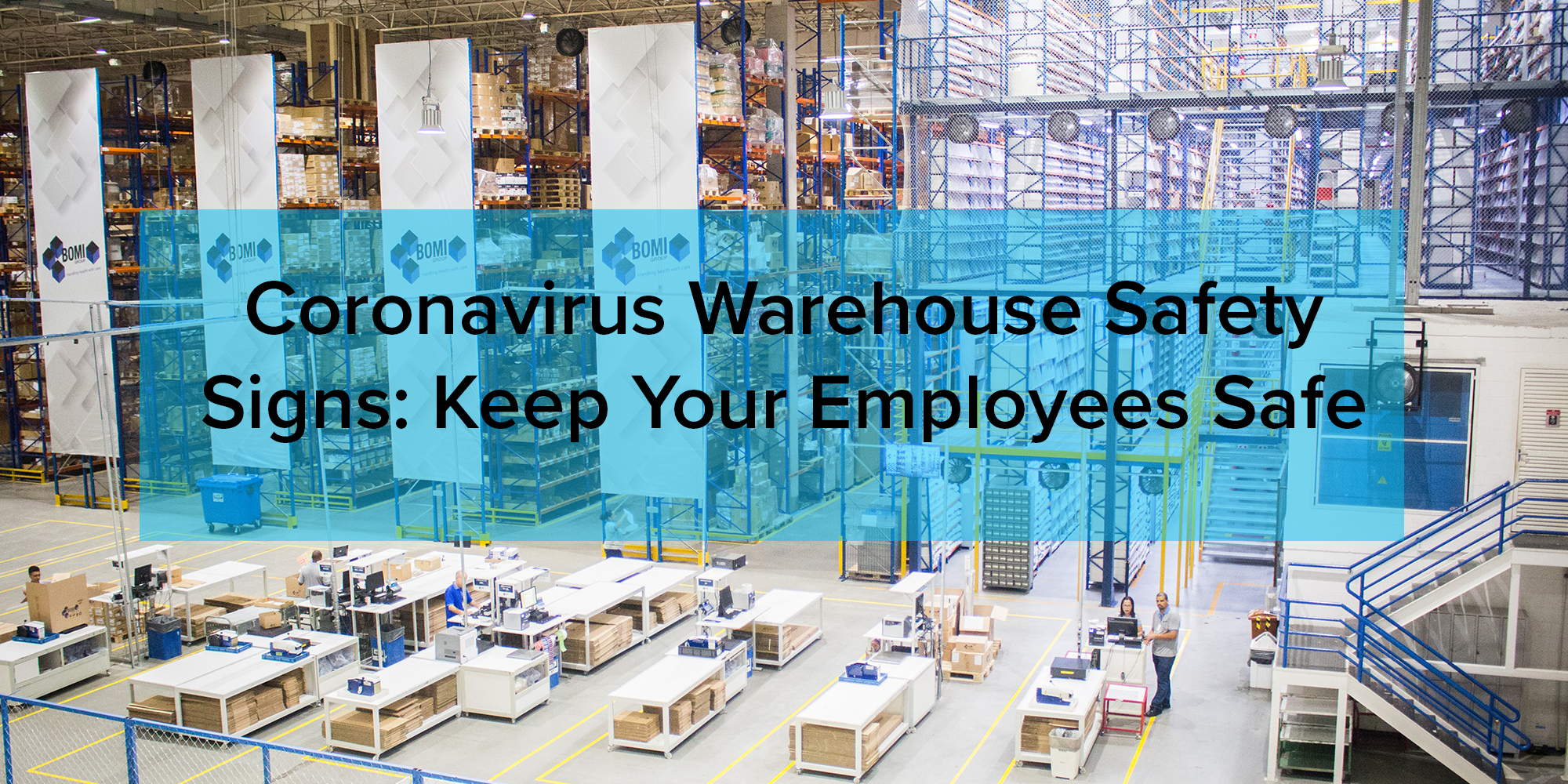 The spread of the coronavirus has millions of Americans obeying shelter in place orders, making warehouse workers and home delivery of essential goods more important than ever. However, failure to take precautions to keep warehouse employees safe has potential to lead to illness of workers, as well as the potential to spread germs to recipients of package, as the virus has been known to survive for hours or even days on packages. With the news of a recent outbreak of coronavirus in Amazon warehouses, stricter and more regimented measures need to be taken to keep warehouse employees safe, informed, and to keep hygiene practices top of mind.
We've compiled a free COVID-19 Safety Signs kit you can download to show on digital displays, to print in hang in high traffic areas, to show in employee communication emails, or to share in your employee break rooms.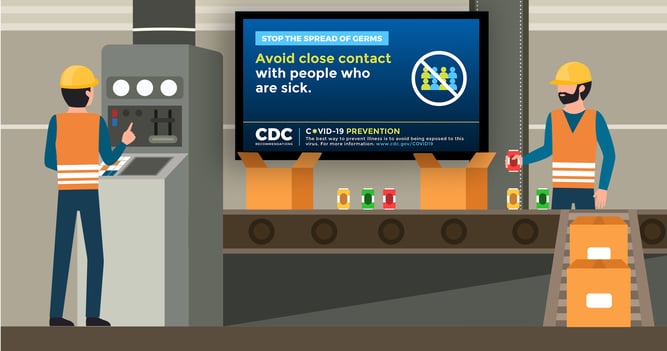 Image source by Vecteezy

The COVID-19 Safety Signs are available in French, English, and Spanish and are .png files so they can easily be formatted to fit your needs. They're also available in both landscape and portrait orientations: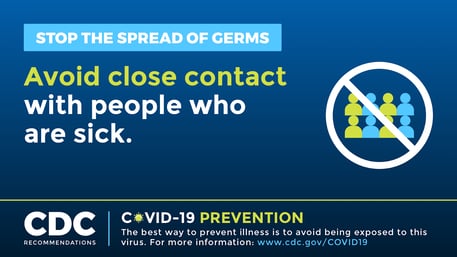 Existing Rise Vision Customers
If you're a Rise Vision subscriber, you can add these animated COVID-19 Safety Signs to your existing digital Displays by clicking below: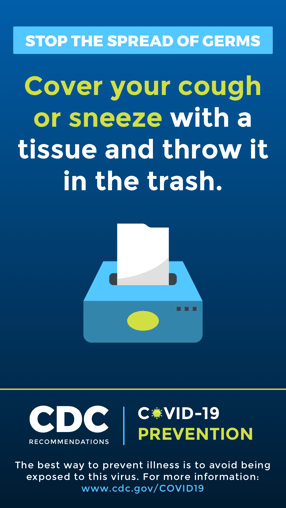 Displaying these COVID-19 Safety Signs in your warehouse via cloud-based digital signage is the safest way to communicate. Because digital signage can be updated from any computer, mobile device, or tablet, your communications department can continue to share important messages without the need to step into the warehouse. If you have multiple locations, this is especially important for decreasing contact.
Continuing the conversation of proper safety and hygiene measures to slow the spread of coronavirus is crucial to keeping employees safe at your warehouse. Download your free COVID-19 Safety Signs now so your warehouse can continue to operate smoothly and to keep your staff's well being a priority.