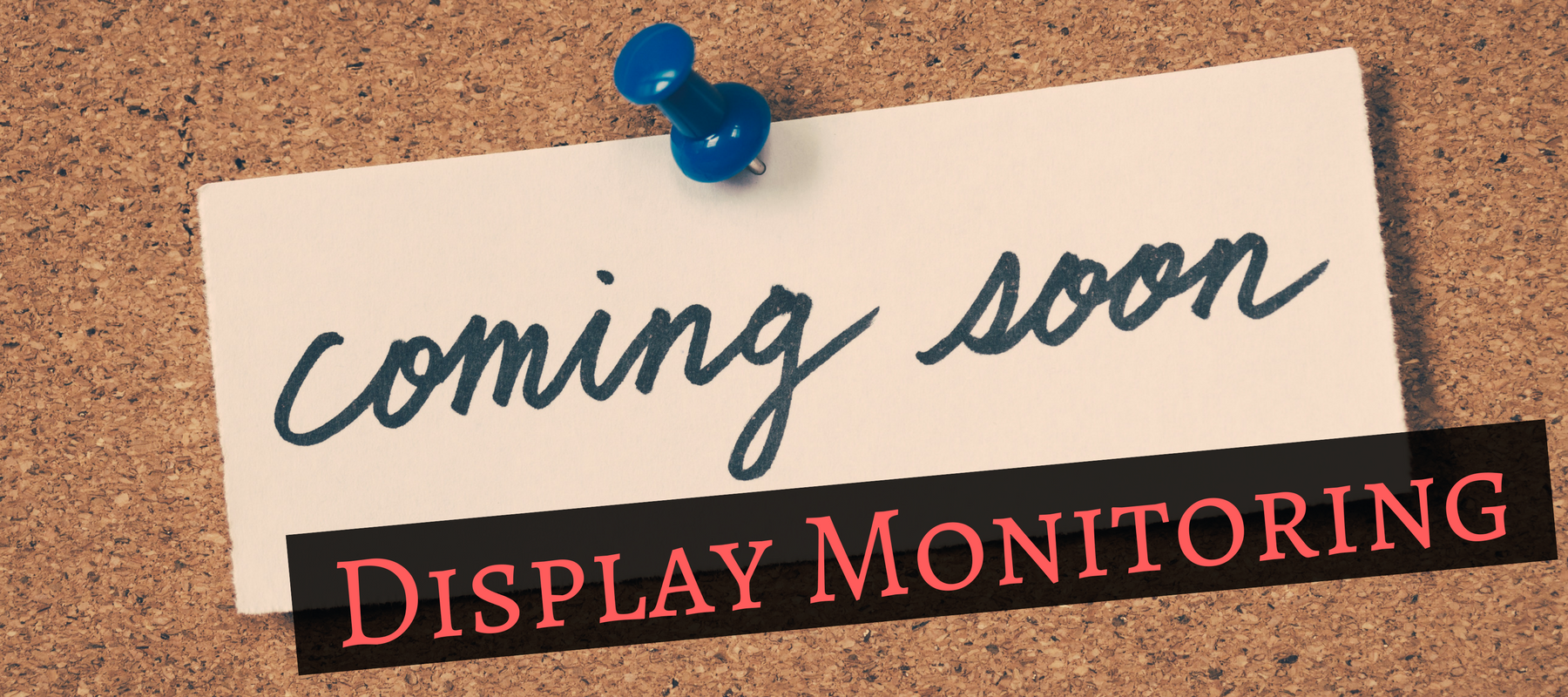 Every month, we have a goal: work more, so you can work less! Our Development and Creative Teams work tirelessly creating templates, widgets, and apps that make sure getting stunning signage is a breeze.
Some updates are hard to miss (like the Twitter widget that will be launching soon on Rise Professional); others exist more in the background (like the recently released Display Control). All of them are valuable, and we want to make sure you know what they are and how to use them.
One of the most asked features from our users is Display Monitoring. Display Monitoring allows users to be notified via email when one of their displays goes down.
We're excited to announce that development of Display Monitoring has begun and will be launching it very soon.
The tool is simple to use and will be included with any Player Professional Displays (which is included with any paid subscription). We'll have a full how-to once the tool launches, but just to give you a preview, here's how it will work:
The User will specify what days and times a Display should be monitored.

The User picks an email address(es) that notifications will be sent if the Display goes offline.

If the Display goes offline an email is automatically sent out to alert the user.

When the Display goes back online, a follow-up email is sent to alert you.
If you'd like to be notified as soon as this time-saving feature launches, add your name to the contact form
here
.