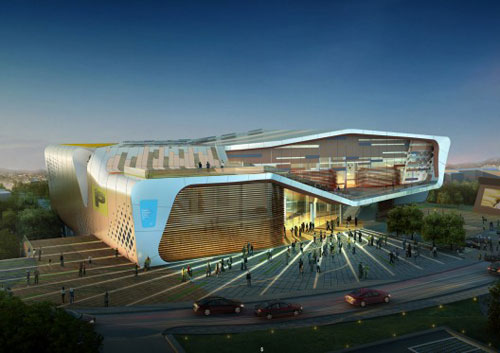 California Sports Center (CSC), a leading provider of gymnastics, swimming, dance and cheerleading instruction, recently deployed digital signage in 4 of their 7 locations in Santa Clara County.
Like many other businesses, CSC experiences a variety of marketing and communications challenges, with their on-site customers, as well their employees at each location. They turned to BLR Sign Systems to provide a new and cost-effective marketing solution—digital signage—with the following goals:
• Increased enrollment in all sports programs
• Improved customer experience
• Improved communications with existing customers, new prospects and employees
• The ability to always show fresh, relevant information and compelling visual content

CSC's digital signs are now activated and running in all four locations. Here's what CSC's Assistant Director, Christopher B. had to say about their new signage:
"We've been looking for ways to improve our cross-marketing efforts and communicate more effectively with our members. Our digital signage reduces the overall 'clutter' created when posting information, promotional items, and pictures on every inch of our lobby walls.
"With the digital signs, we immediately provided a more professional atmosphere and have expanded our ability to provide a greater visual impact with all visitors and our staff."
If you want to learn more about BLR and see some of their exceptional work you can follow them on: Twitter, Linked In, or Facebook.